The Rillito Horse Track has been runing since 1943 and is a member of the National Historic Places registration. It is also the birthplcae of modern-day quarter-horse racing and the Photo Finish!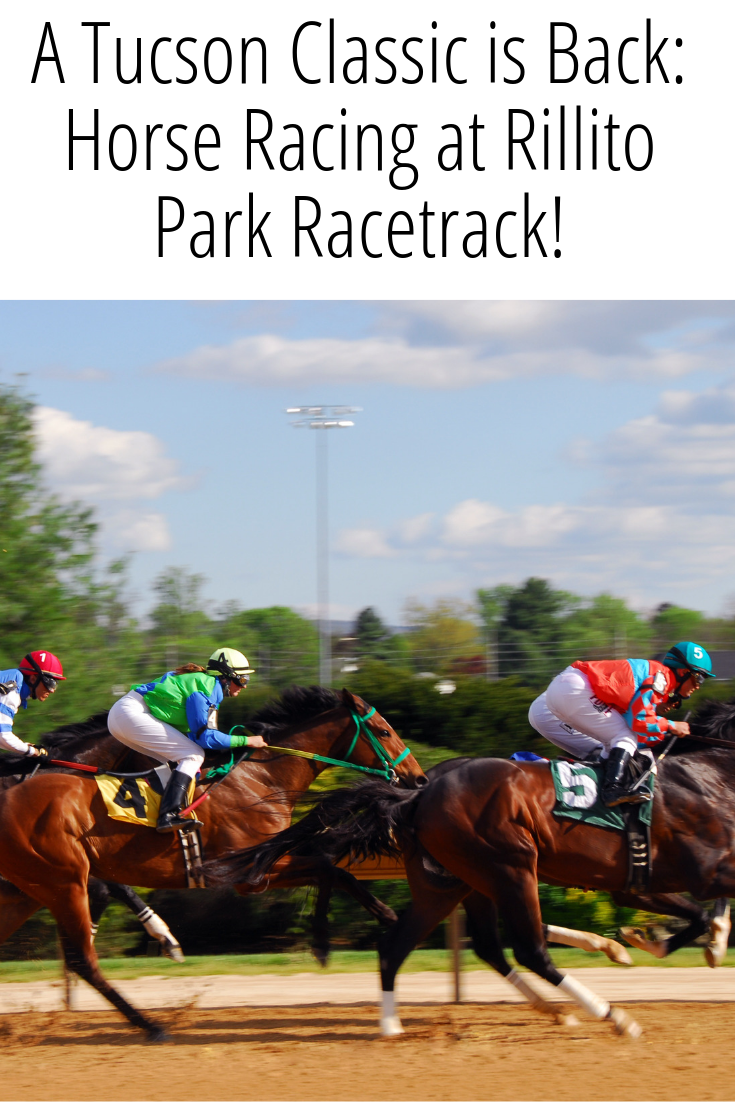 A Tucson Classic is Back: Horse Racing at Rillito Park Racetrack
The 2019 Winter Meet is a short season at the Rillito Park Racetrack. It runs from February 9th, 2019 – March 17th, 2019. You can see all of the scheduled events and races right here.
With just 6 weekends of fun and racing you won't want to miss out! Rillito Horse Track has been running since 1943 and as a member of the National Historic Places registration it's also a wonderful place to soak up some history!
Where is the Rillito Park Racetrack?
4502 North First Avenue
Tucson, Arizona 85718
The physical address is listed above. It's a gem here in Tucson and a beautiful place to spend the day! Every race day the track opens at 10 am some come on out for a fun adventure right here at home.
How much does it cost to get into the Rillito Park horse racing events?
Each day it's just $5 to get into the track. It's $10 for admission to the clubhouse. That means you can have a fun day without spending a huge chunk of change!
What are the dates for the 2019 Winter Season?
Every Saturday from now until March 17th! Post time of 1:30 for each race day, gates open at 10:30.
Off To The Races Art Show!
From March 2nd to March 11th there's another special event happening! The Off To The Races Art Show is featuring the Sonoran Plein Air Painters! The theme and show is for painters to pain on site during the month and show off some of the amazing local color events.
Each week the SPAP will send out the schedule to members and post it on their website here. The schedule gives everyone the info on where there will be live painting events! You can paint along with this fun event. More info at the link above.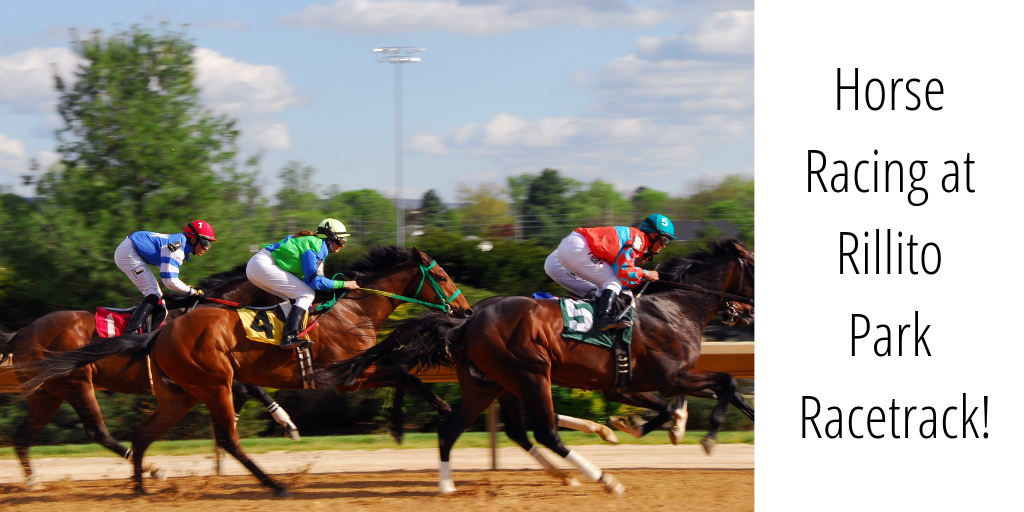 Follow our MCLife Tucson social media to stay in the know and live like a Tucson local!