This Sunday, December 9th is National Pastry Day. Whether it's a blueerry scone, cherry danish or buttery croisant, there is a pastry for everyone. Enjoy these culinary masterpeices at our favorite bakeries in Tucson this weekend.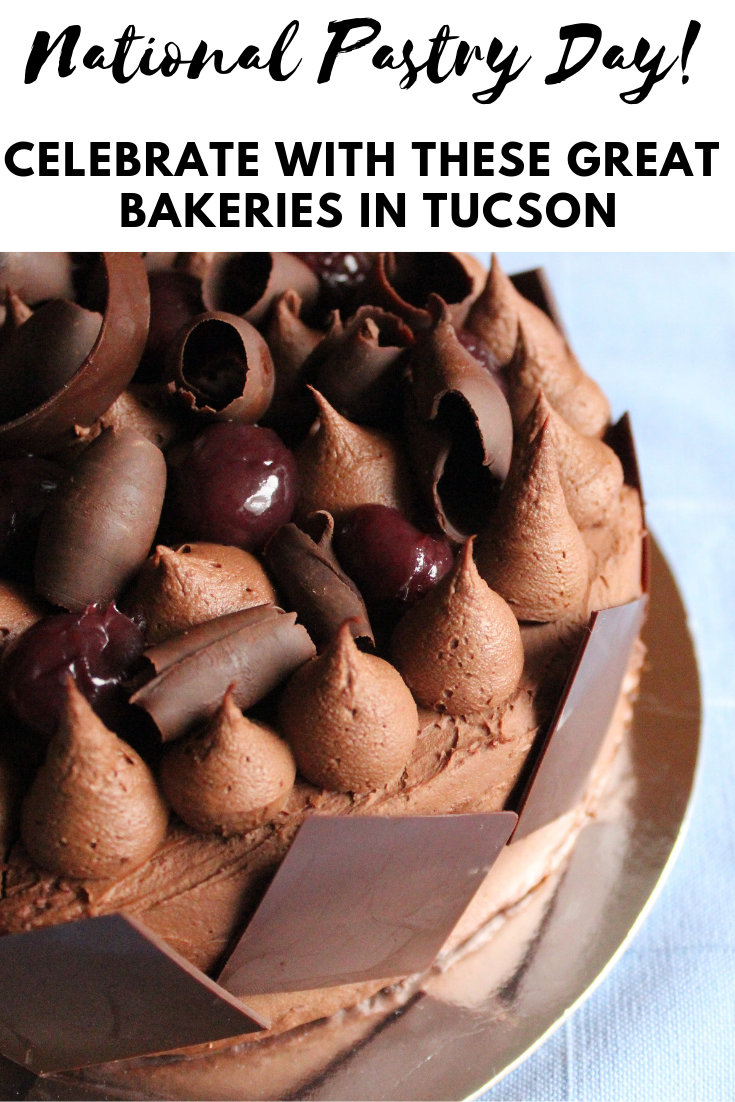 National Pastry Day | Best Bakeries In Tucson
The best day of the year is coming up quickly…soon it will be National Pastry Day and then we get to chow down on some delicious treats! If we are going to celebrate a holiday it might as well be one that's wrapped up in tasty treats right?!
How about we take a look at some great choices for your National Pastry Day travels? These locations are some of the best bakeries in Tucson and they're filled with all of your favorite treats. Cakes, pastries, cupcakes, and more! For safety you should probably try out ALL of these great bakeries in order to tell which one has your favorites!
Nadines Bakery
4553 E Broadway Blvd, Tucson, AZ 85711
(520) 326-0735
http://nadinesweddingcakes.blogspot.com
Barrio Bread
18 S Eastbourne Ave,, Tucson, AZ 85716
(520) 327-1292
http://barriobread.com
La Estrella Bakery Inc
120 South Avenida del Convento Ste 100, Tucson, AZ 85745
(520) 393-3320
http://laestrellabakeryincaz.com
Mad Batter Bakery
(520) 396-8200
https://madbatterbakerytucson.com
Woops!
845 E University Blvd, Tucson, AZ 85719
(520) 305-3224
https://www.bywoops.com/maingate/
Don't worry there's more great bakeries where that came from! These options are truly delicious and you'll be so glad that you finally get to celebrate a holiday that makes some sense when you taste what they're cooking up!
Corner Bakery Cafe
203 S Wilmot Rd, Tucson, AZ 85711
(520) 355-0308
https://www.cornerbakerycafe.com
Viro's Real Italian Bakery
8301 E 22nd St, Tucson, AZ 85710
(520) 885-4045
http://www.virosbakery.com
Since the holiday falls on Sunday you could also visit these bakeries and bring in some things for Monday morning at the office! Your friends and coworkers would probably love to celebrate National Pastry Day with you!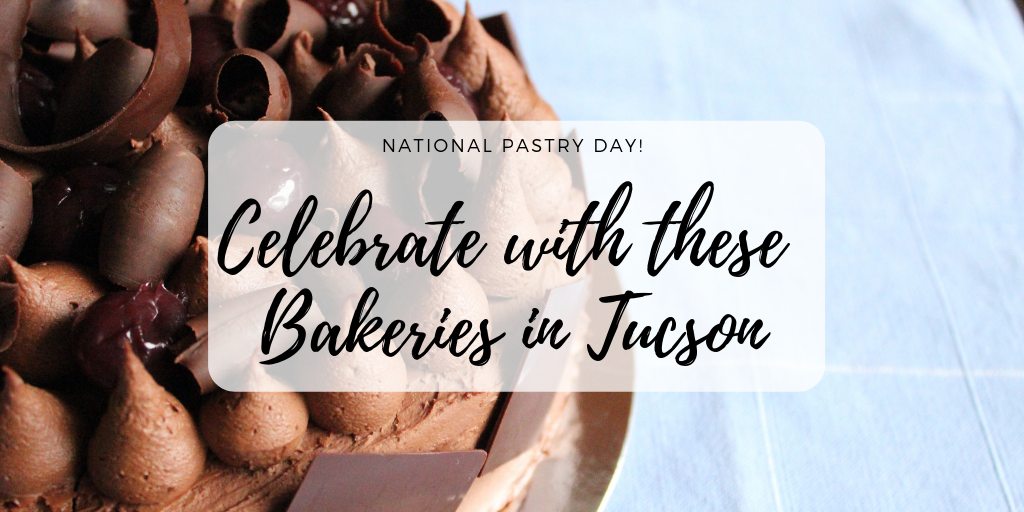 Follow our MCLife Tucson social media to stay in the know and live like a Tucson local!