Did you know that the pool at your community is officially open?! This summer reading list is great for tackling at the pools in Tucson. You won't want to miss out on these great best sellers while you are lounging by the pool this summer. 
Reading by the pool is its own kind of magic. You can get lost in a book while catching some sun and then take a dip to cool down. It's the perfect summer ritual and there's never a bad time to start reading more books. If you are looking for a way to escape this summer without traveling, books are the answer. 
Check out some of these excellent beach and poolside reads for your summer reading TBR (to be read) list! You'll love lounging by our pools in Tucson while getting tangled up in a fun new story.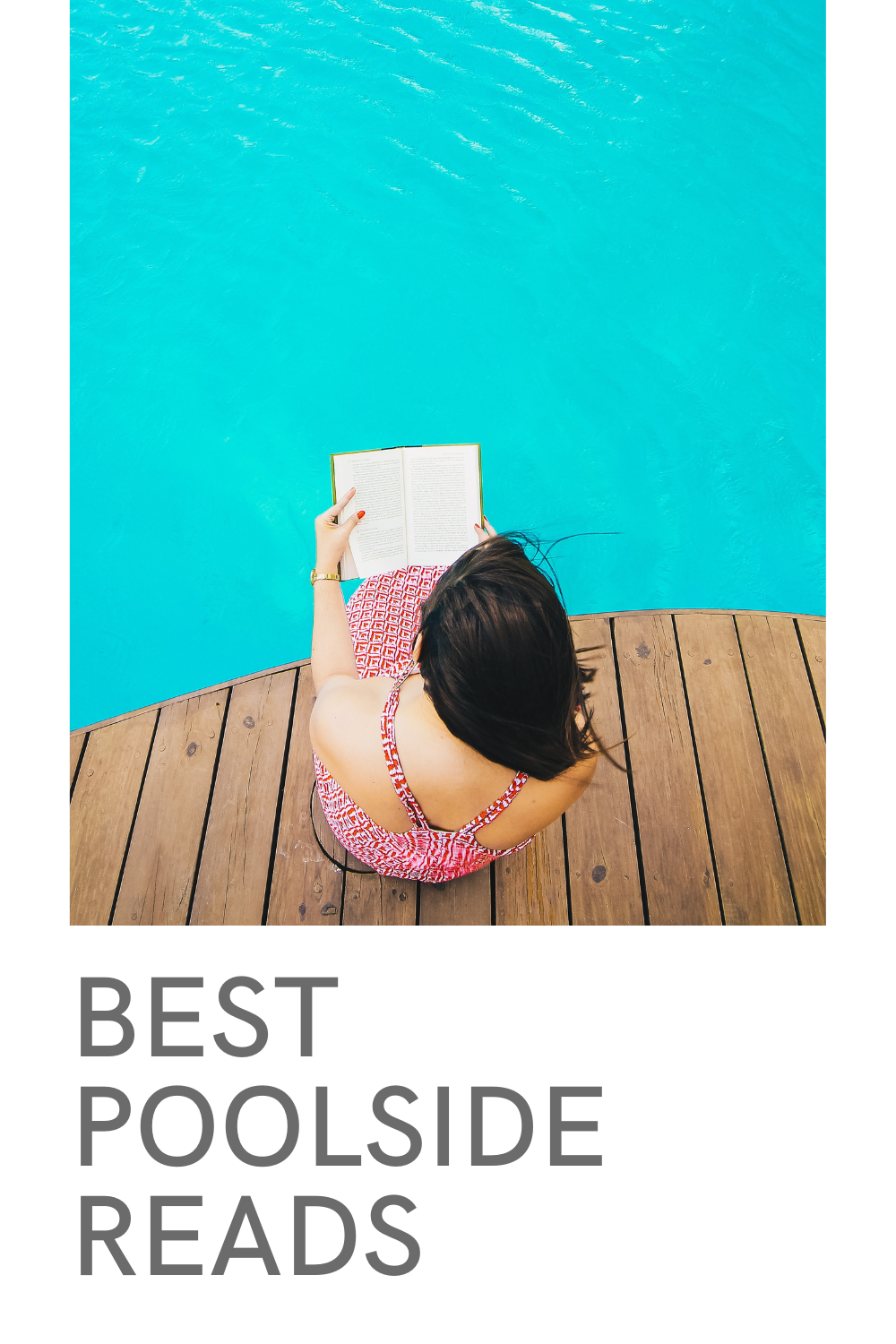 Best Poolside Reads | Summer Reading List
When it comes to choosing the best poolside reads for your summer reading lists you're likely looking for a few simple things: fun, romance, adventure, or a twisty turn of events. You'll find something for everyone on this list of excellent books to read by the pools in Tucson this summer. 
Seven Days in June by Tia Williams
A highly anticipated romance novel for the summer of 2021. Don't miss out on the whirlwind romance and reconnection of two authors in this book! 
We Were Never Here by Andrea Bartz
When summer adventures turn deadly…don't miss out on this mystery that will keep you on the edge of your pool chair. 
Act Your Age, Eve Brown by Talia Hibbert
The conclusion to the much beloved series by Talia Hibbert focuses on Eve and her hunt for a romance of her own! 
Second First Impressions by Sally Thorne
If you loved The Hating Game by Sally Thorne you won't want to miss this next novel about finding love in a nursing home…and no, we don't mean the residents 😉 
The Guncle by Steven Rowley
This fun tale of  gay uncle turned parent has all the feels and you'll be rooting for Patrick to figure it out in his own unique way the whole way through! 
The Final Girl Support Group by Grady Hendrix
For those of us who will never stop loving the slasher films of the 80's. It's a book about a specific kind of support group…just the women who are left alive after encounters with serial killers! Rosaline Palmer Takes the Cake by Alexis Hall
Boyfriend Material is perhaps the best known work by Alexis Hall but it might not be for long after you get your hands on this one! If you love romance and baking shows on TV you'll want to give this one a go! 
Malibu Rising by Taylor Jenkins Reid
The much anticipated next novel from Taylor Jenkins Reid is all about how the impacts of one day in 1983 shaped the lives of four different siblings. If summer had a feeling, this book would be it! 
It Had to Be You by Georgia Clark
If you love stories within stories you'll want to grab this one. It's all tangled up and all incredibly sparkly new love. You'll devour it! 
The Charmed Wife by Olga Grushin
Sometimes the fairy tale ending isn't so great. Check out this Cinderella retelling for a unique summer read! 
People We Meet on Vacation by Emily Henry
You might have read Beach Read by the pool last summer…and now you're going to want to run out and grab this newest book by Emily Henry. It's a gorgeous tale about falling in love, best friends, growing up, and so much more. This book will take you on trip after trip. It's a great escape that requires no traveling of your own.  
Resources:  https://www.oprahmag.com/entertainment/books/g26765235/best-beach-reads/
Property Mentions: The Place at Broadway East, The place at Canyon Ridge
Keywords: Pools in Tucson, Summer Reading, Tucson Living, Tucson Apartments, Pet Friendly Apartments