Cinco De Mayo is almost here! There's no better way to celebrate cinco in Tucson than with some awesome taco spots! Here are some of our favorite Tacos in Tucson.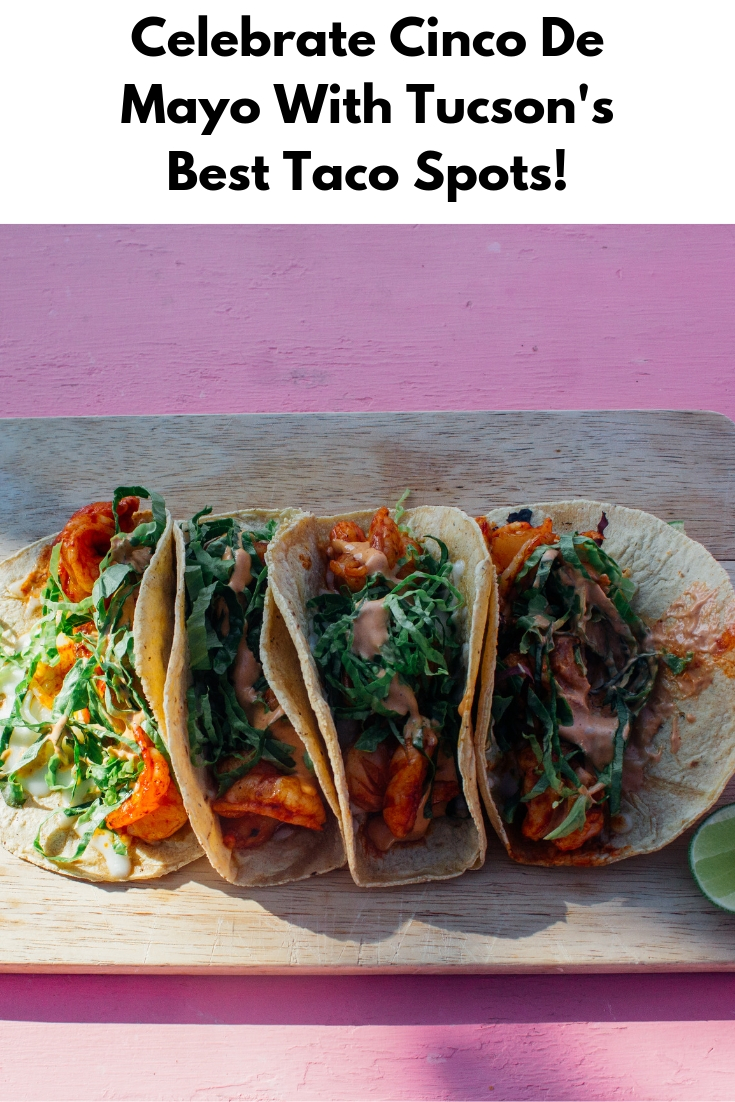 Celebrate Cinco De Mayo With Tucson's Best Taco Spots!
Here in Tucson, tacos are kind of a religion. We love our tacos and there's so many great places to get them. Something for everyone on the menu for Cinco De Mayo in Tucson. We are covering everything from cheap eats to authentic Mexican treats here today. Let us know which of these Tucson taco spots is your favorite!
Mi Nidito | 1813 S.4th Avenue
Must Try: The combination plates are delicious, perfect food for partying all night long, and they're filling for a great price. 
Cinco is going to come with some tequila…if you are lucky 🙂 so before you get all shaken, blended, or on the rocks, fill up at Mi Nidito with some amazing eats. They have been a staple here in Tucson since 1952 and you'll see why once you taste their food. They have served up their amazing Mexican cuisine to the likes of Enrique Iglesias, Bill Clinton, and more. It's a favorite spot for famous people and lovers of tacos alike.
Must Try: Get the special, no matter what it is it will be cheap and delicious. 
Taqueria Pico De Gallo has one thing figured out: you don't have to be fancy in order to be amazing. They have amazing food, incredible prices, and once you try their tacos you won't want to go anywhere else. What they lack in frills and fancy setting they make up for in authentic flavors, dishes, and taste. If you are looking for a casual spot to get some great food and celebrate Cinco de Mayo, Taqueria Pico de Gallo is the taco spot for you!
Must Try: Carne Asada Tacos
We can't forget Sierra Vista when we're talking tacos in Tucson for Cinco de Mayo! La Casita Mexican Restaurant and Cantina is an awesome spot to celebrate and a great place for tacos. Their Carne Asada tacos are to die for…don't skip them! They have great drinks at the bar and their menu has a variety of options including Taco Tuesday specials. The service at La Casita is amazing and they have everything on the menu that you'd expect as far as American Mexican cuisine so there's something for everyone in your group. Also, this great spot is local for any of your living in our Sierra Vista community!
Taco Fish | 4841 S 12th Avenue
Must Try: You have to try the shrimp quesadillas when you visit Taco Fish!
Taco Fish is a local success story here in Tucson. What better way to celebrate Cinco De Mayo than with a taco shop that has grown from a food stand with a tarp roof into a hugely successful restaurant that is cooking up some of the best seafood tacos in Tucson. They have all kinds of tacos and some awesome Taco Tuesday deals, if seafood isn't your thing you can still enjoy some amazing tacos at Taco Fish! Their menu is amazing and loaded with all kinds of diverse options.
Taco Shop | 1655 S Alvernon Way
Must Try: Get the beef tacos for just $1.99. You can't be the price and they're a local favorite here in Tucson! A cheap way to celebrate Cinco De Mayo! 
The Taco Shop Co. in Tucson is a local favorite thanks to their amazing deals. You can get $1.99 tacos, who wouldn't love that?! Pretty much their entire menu is alacarte so you can pick and choose and create your own favorite meal for less than $5. When your budget says stay home and you still want to go out for Cinco De Mayo this is your best bet here in Tucson. Their rave reviews speak for themselves, this is the perfect fun spot to get great food, cheap, and quickly!
Must Try: You can't go wrong with anything on the menu but we are talking about tacos here, right? So try the tacos and see what it is like to taste a truly Mexican staple here in Tucson. 
Tucson is one of those great places that is lucky enough to have such a rich tradition of Mexican foods, culture, and heritage. Home to some of the best tacos in the nation and also one of the oldest Mexican restaurants. El Charro Cafe has been making amazingly delicious tacos since 1922…that's crazy! This taco cafe has always been a local favorite, in no small part thanks to their cooking style. It's a combination of Mexican and Sonoran styles using more traditional Tucson styles as well.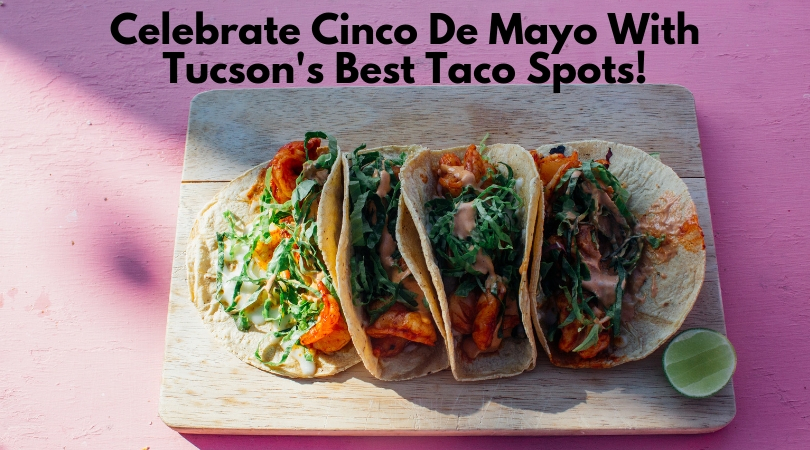 Follow our MCLife Tucson social media to stay in the know and live like a Tucson local!