When it comes to holidays, Father's Day is usually an easy one, right? You can get him grilling tools, socks, or take him to dinner at his favorite local spot. Dads are pretty easy to please.
Instead of going with the usual plan this year why not do something fun and exciting?! You can totally surprise dad and show him how much you care! Today we're sharing 5 fantastic Father's Day ideas that are sure to impress.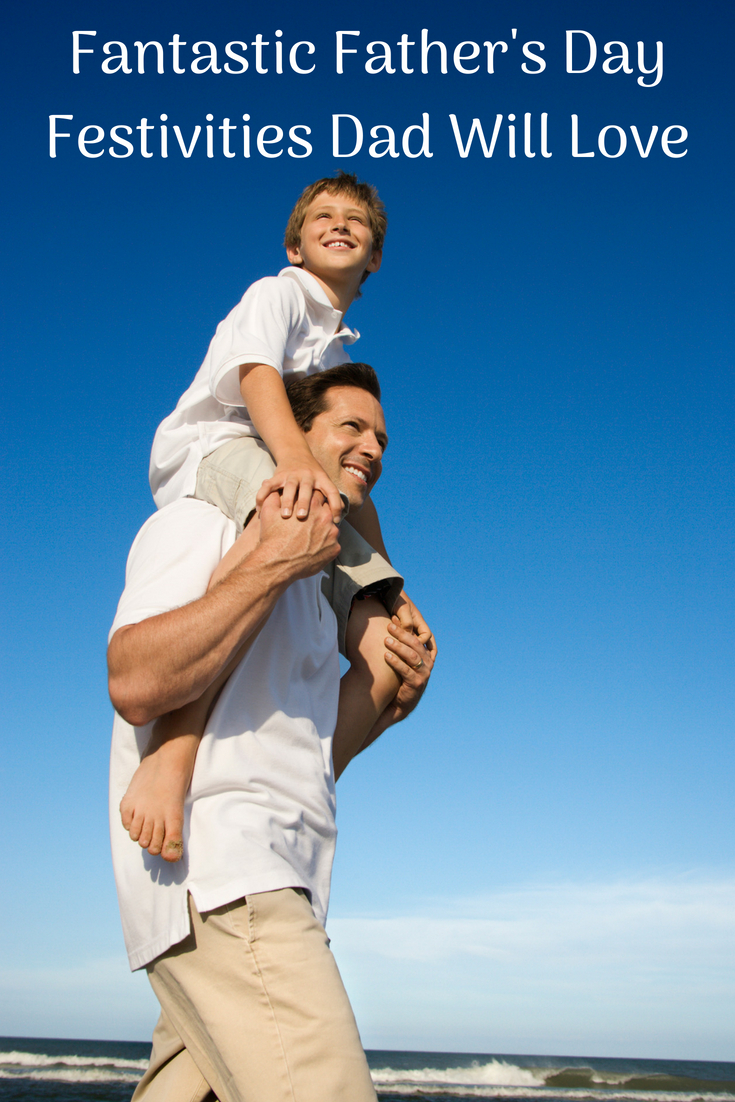 Fantastic Father's Day Festivities Dad Will Love
For those of you who might be living in any of our MCLife Communities in Tucson, like The Place at Presidio Trails, The Place at Rock Ridge, and The Place at Creekside, these are all ideas that you can enjoy with dad this Father's Day!
Marriott Tucson Starr Pass Resort & Spa
3800 W Starr Pass Blvd, Tucson, Arizona 85745 (South Tucson)
6:00pm on June 16th
The Tucson 23 is an amazing event that you won't want to miss. If you are looking for a unique way to surprise dad, this is it! It's a 23 mile long strip of samples, foods, drinks, and live music, there's even some dancing and other entertainment. You can get tickets at the link above and enjoy a unique and fun experience with dad this year for Father's Day!
Brandi Fenton Memorial Park, 3482 E. River Rd., Tucson
6am
If the dad you are celebrating this year is full of energy and loves to be active you should consider the Dash for Dad 5K! It's a fun event for the whole family and a great way to get active. It's a great, unique, exciting way to start the day. Not to mention it'll make sure you have a great appetite for dinner later 🙂 Proceeds always got to a great organization which means that you'll also get to feel great about helping out in the Tucson community and surrounding areas.
201 S. Kinney Rd.
10:00am-5:00pm
During Fathers Day weekend the admission fee at Old Tucson is waived! You can experience the Wild West without ever leaving Tucson. If you are looking for a great guys' weekend this is an awesome idea! It's a fun way to celebrate with dad during tasting, discounted meals, and shows. Round up grandpa, dad, and the boys and head to Old Tucson for a fun weekend in the Old Wes!
5501 N. Hacienda del Sol Rd
9:00am-2:30pm
Hacienda Del Sol has a legendary Father's Day feast! You can enjoy the delicious food but you can also enjoy the area. It's a great place to check out. Not to mention if dad loves craft beer this is a must! There will be locally crafted selections, mimosas, and more. It's worth the splurge to spoil dad with some amazing choices this Father's Day.
7230 E. 22nd St
10am-1pm
Do you have a dad that loves BBQ? If so you won't want to miss out on the R&R Family Kitchen & BBQ specials for Father's Day. You can even make your order to go so that you can enjoy your selections at home with dad. You can pick up everything and have it set up for dad at home. Nothing beats a fun day at home with some delicious BBQ that he doesn't have to make right?