Summer in Tucson has arrived! If you are like us, we are desperately looking for ways to escape the heat while being able to spend quality time with friends.
Today we'll be filling you in on Tucson's best kept secret – secret bars. Soon you'll be enjoying a hand-crafted cocktail in a unique bar – which happens to also be air-conditioned! I call that a win-win!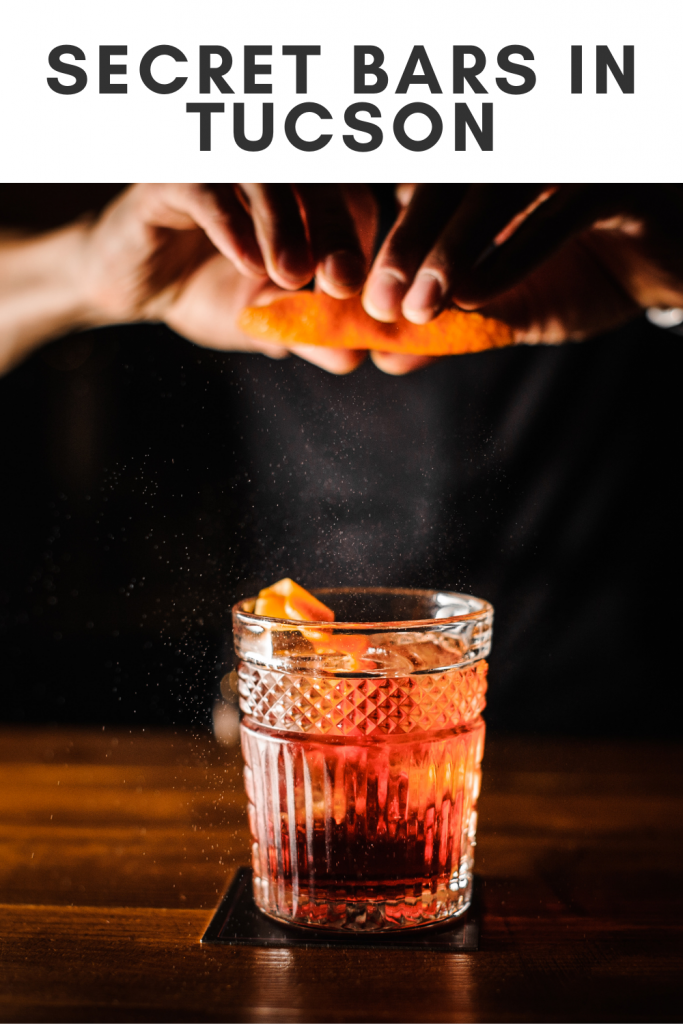 What is a Secret Bar?
You might be asking yourself what is a secret bar? A secret bar (also referred to as an underground bar, hidden bar, or a speakeasy) is usually a bar that has little to no identifiable signs on the outside.
When walking by the building, you would have no idea that an entire bar is waiting for you on the inside. When inside the bar, you feel like you have escaped to another decade.
Don't expect a roaring party on the inside – secret bars are great for intimate conversations and smaller crowds.
Secret Bars in Tucson
If you are looking to experience the unique secret bars of Tucson, we've got you covered with a few of our favorites.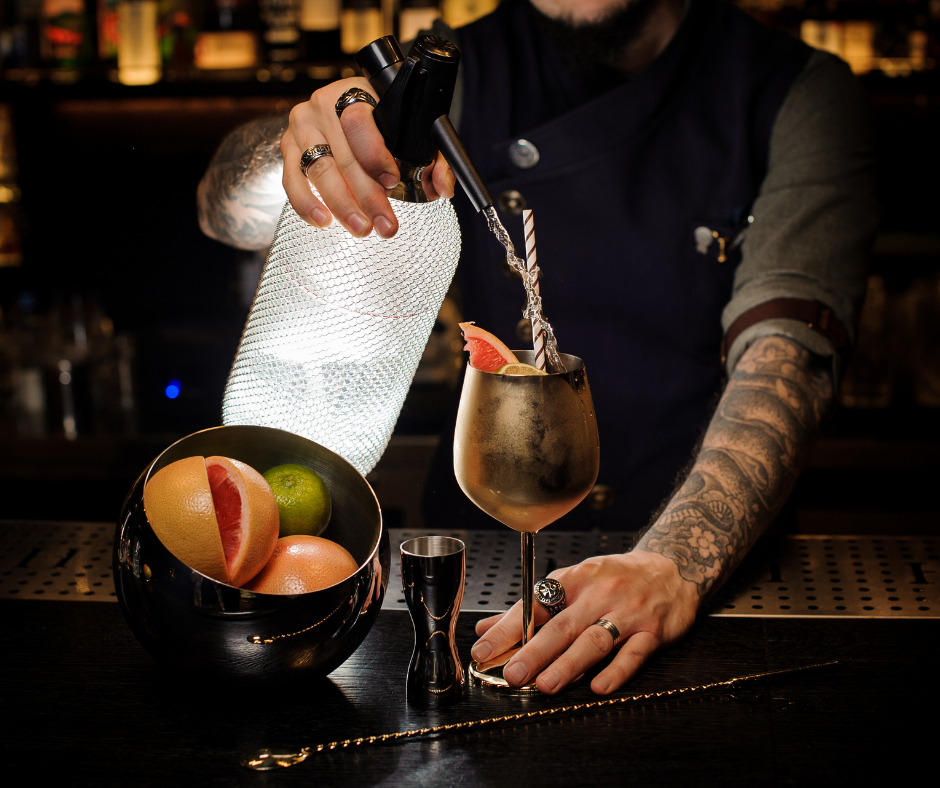 Speakeasy vs Secret Bar
Where did the term Speakeasy come from? Funny you ask, I'll speak easy about it. In the 1920's, the manufacturing, sale and distribution of alcohol was illegal in the US.
Because of this secret bars were open, but had to be done so quietly. The bartenders requested that all the customers would "speak easy" or talk quietly so there was a less chance of being caught serving alcohol.
Today the manufacturing limitations aren't around – but you can still find an ode to the era of the 1920's by visiting a secret bar with the same vibe and semi-secrecy of a historical Speakeasy.
In the digital age, secret bars are now advertised on social media and can always be found using recommendations from friends.  Slip inside a secret bar and put the desert heat behind you. Don't forget to speak easy when visiting!