What is Cystic Fibrosis? 
While you may have heard people say "cystic fibrosis" you might not know what it means. Cystic fibrosis is a life threatening genetic disease that affects the digestive system and lungs of those who have it.
The Cystic Fibrosis Foundation estimates that 30,000 children and adults in the United States have it and about 1,000 new cases are being diagnosed each year.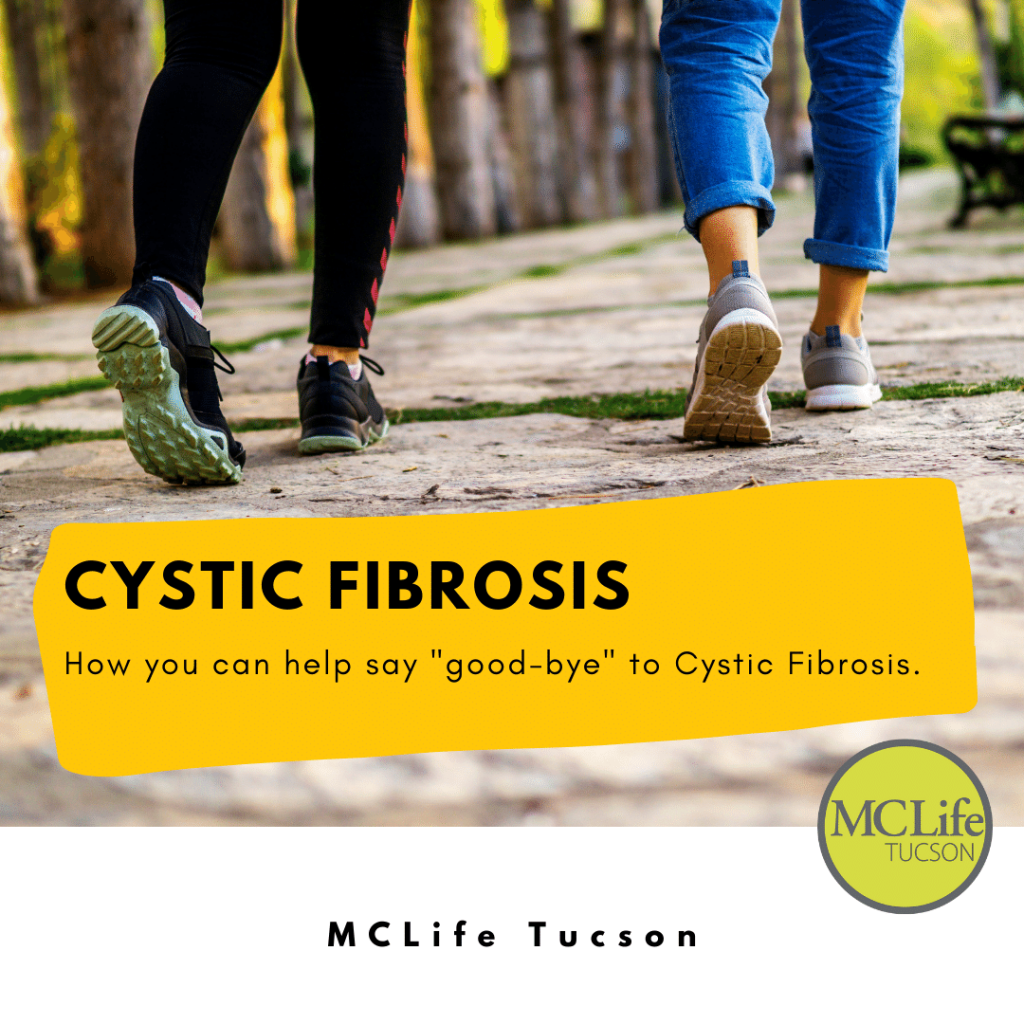 What does this mean? 
Cystic Fibrosis is caused by a defective gene that causes the body to produce unusually thick, sticky mucus. People diagnosed with Cystic Fibrosis are prone to life threatening lung infections, caused by the lungs being clogged with the extra mucus.
The mucus produced also obstructs the pancreas which stops it from producing natural enzymes that are designed to help the body breakdown food and absorb nutrients.
What can you do? 
We encourage everyone to post their own #CFShoeSelfie and spread the word on social media. We want your voice in the conversation! We will be holding our Great Strides walk in Tucson! We invite you to join the team, make a donation and to get active on social media.
Anything you can do to help makes a difference.
We will also be holding walks this year in our other regions: San Antonio, Houston, Tulsa, Austin, Dallas, and Phoenix.
The Great Strides events are a wonderful opportunity to inspire hope in those who are affected by this disease and raise money for a cure.
So what are you waiting for? Join the #CFShoeSelfie movement and raise your voice! We want everyone to help us spread the word about cystic fibrosis. If we all can come together, we can make a huge difference in the lives of those affected by the disease.
So get on social media: post your shoe selfie and tell all your friends! Make a donation to our Great Strides Team & join us at one of the walks. We hope to see you, and your shoes, there!