With the school year coming to a close, it means your kids will be itching for something to do. Here are five activities you can do with them! We're including activities you can do in town and at home so you can stay home and have some fun or venture out for a fun time exploring the world around you!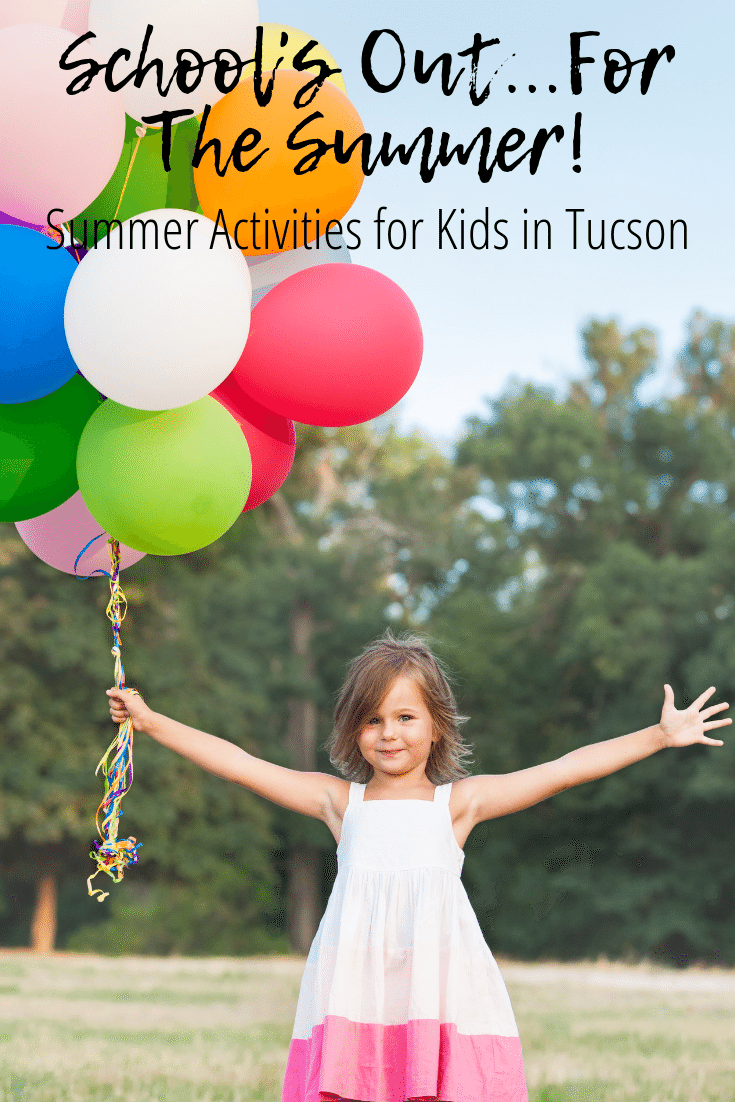 School's Out…For Summer!
When school lets out for the summer it's an exciting time but it can also be stressful to try and find productive, educational, and fun activities for the kids all summer long. These summer activities for kids will keep you all busy in Tucson this summer!
Reid Park Zoo
Where: 3400 Zoo Court, Tucson, AZ 85716
Phone: (520) 791-3204
Cost: Adult: $10.50 & Child (2-14): $6.50
The Reid Park Zoo is so much fun. Even as an adult there is so much to see and do that you'll have a blast visiting the zoo and checking out all of the amazing exhibits. It's reasonably priced so you can likely make more than one trip this summer. When it comes to summer activities for kids you can't  beat the fun and learning experiences at the zoo. They often have special events running too so you might even get a bonus activity when you visit throughout the summer.
Where: 2021 N. Kinney Rd.
Phone: (520) 883-1380
Cost: Adult (13-64): $21.95 & Child (3-12): $8.95 (Under 3: Free)
The Arizona-Sonora Desert Museum is awesome. It's so fun and has so many cool exhibits that you won't even realize that you are having a summer activity for kids that is also really educational. It's a nice option because they have indoor and outdoor activities so when you need a cooler indoor environment to mix things up a little this summer, you can visit the museum!
Where: 200 South 6th Ave. Tucson, AZ 85701
Phone: (520) 792-9985
Cost: $9 for any age
It doesn't matter if you are young or just young at heart. The Children's Museum of Tucson is a great opportunity to support an awesome local institution while having an educational experience. The Children's Museum is air conditioned and it's a great place to visit on those super hot days when you just can't be outdoors. So much to explore and learn about. The kids will love it and you'll love that they're having fun while learning new things.
Where: 5900 N. Sabino Canyon Rd.
What: Hiking, biking, picnicking, ride the tram and look at the scenery & more!
Cost: $5 per day per vehicle!
Visiting Sabino Canyon is a great idea with kids this summer. You can visit for just $5 for the whole car full of adults and kids! How awesome, a budget friendly summer activity for the whole family. If you are into outdoor activities you can't be the hiking, biking, and adventuring at Sabino Canyon.
This one is great for the whole summer. There are 15 kid friendly recipes that you can use to have some fun baking and cooking at home when it's too hot to venture out into the surrounding areas. Getting kids started young in the kitchen is not only helpful and nice for you, it also prepares them for a successful life of their own once they grow up and leave home! Let these recipes be a learning experience and a fun one this summer.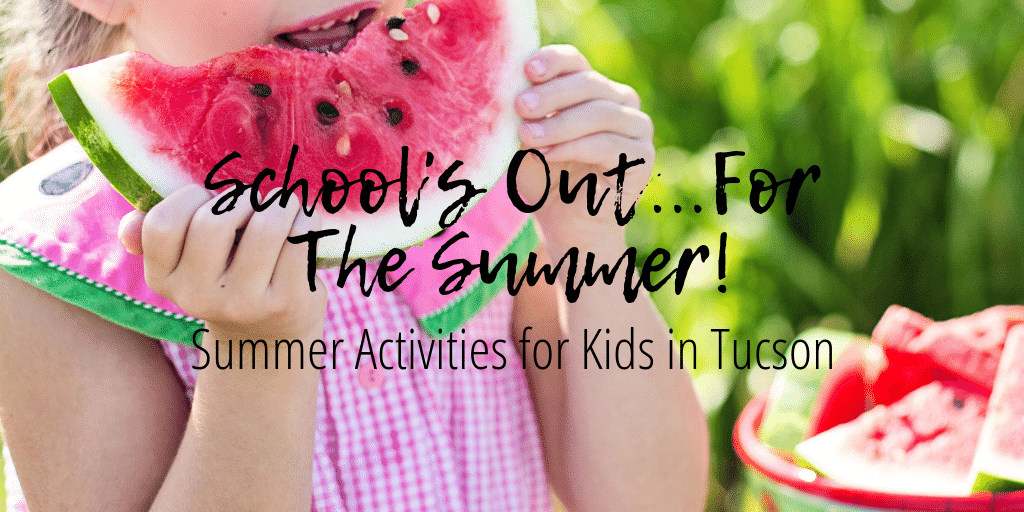 Follow our MCLife Tucson social media to stay in the know and live like a Tucson local!