Did you know that Snowbirds are actually people, not birds?! It's a way to describe anyone who migrates with the seasons to warmer locations to avoid winter weather! Mostly it's a migration of older people from northern climates to the south…but it can also include younger people and anyone looking to avoid a harsh winter climate.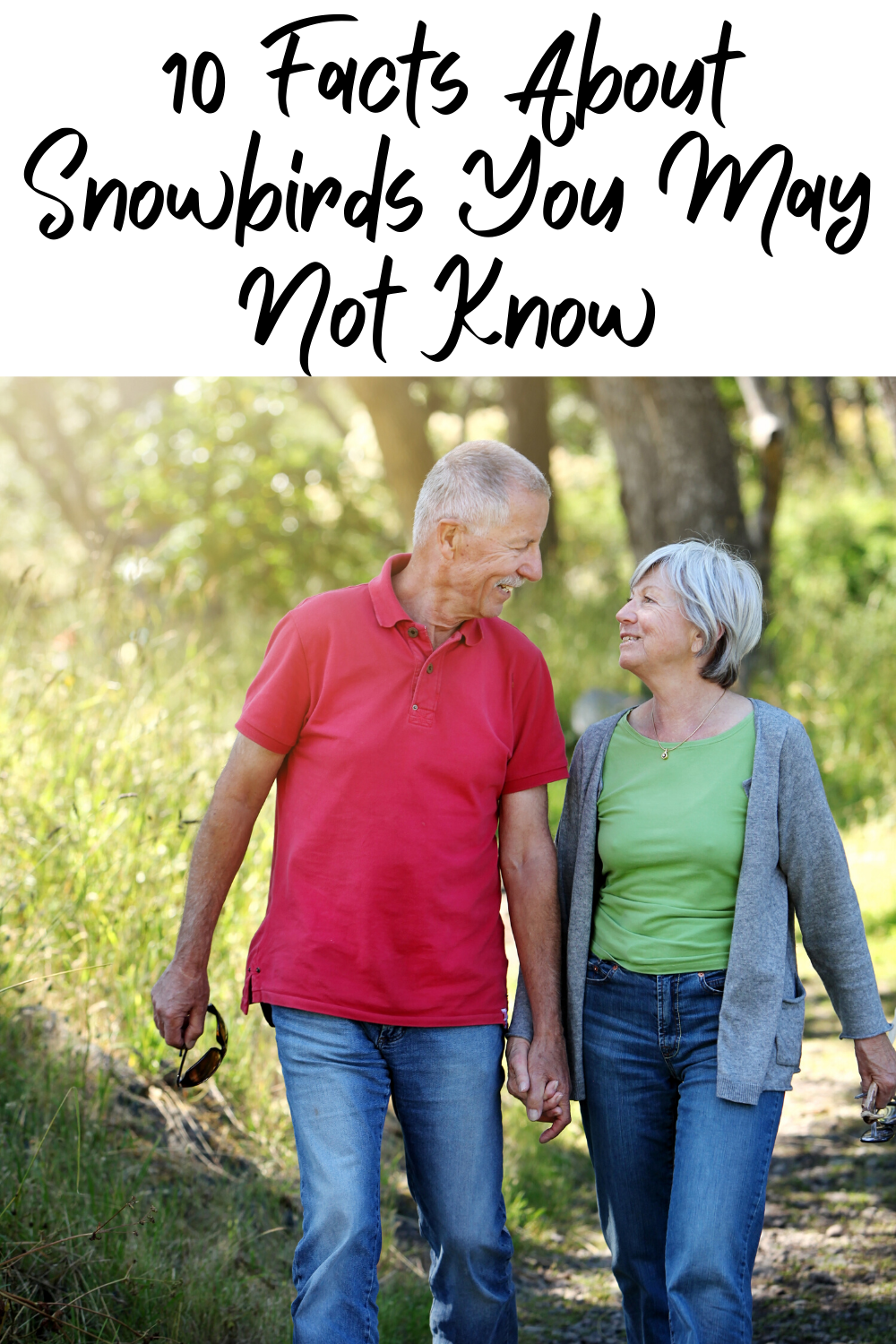 Today we're discussing snowbirds and some facts about them that you might not know. These will hopefully help you get a better idea about who snowbirds are, why they choose to live this lifestyle, and provide you with a better insight into this type of migratory living in general!
10 Facts About Snowbirds You May Not Know
Let's jump right in and learn some fast facts about snowbirds and/or winter visitors as they're also called…for a more PC title!
Texas has their own name for snowbirds…
In Texas they refer to snowbirds as Winter Texans and they cater to these people will specials at restaurants and shops, events, and entertainment!
Snowbirds are often landlords…
Many snowbirds head north again in the late spring, they sometimes put their Winter homes up for rent. They're renting to people during the busy summer travel months which is prime time for seasonal rentals!
Florida isn't the only place for snowbirds…
Many of us think of Florida when we hear the word "snowbird" and that's because a lot of people do head to Florida for their winter homes. But others head to places like Arizona, Texas, Las Vegas, Hawaii, California, and even Costa Rica!
Some snowbirds are also workers…
Snowbirds are usually more active as a general rule which is why they like to travel south to get to a warmer climate where they can stay active year round. Many of these people are retired and wealthy but others are not and they take up seasonal jobs while they are in their Winter homes!
Working snowbirds are called Workampers…
Working Campers are RV living snowbirds who take up seasonal work at the RV parks, theme parks, shops, and other places local to their RV park where they live during the winter months. They cater to tourists and other snowbirds in their work for the most part!
Snowbirds are great at tricking would be burglars…
Most experienced snowbirds know that they have to take special care to keep up appearances at their primary residences in the north. They set lights on timers, have people checking on their homes, install security systems and more to keep their property safe and make it look like there is someone home. This keeps burglaries at bay and insures their home will be safe and as they left it when they return after the winter!
Snowbirds are a big deal in terms of the economy…
Many southern sates count on the snowbirds to boost their economy every year during the Winter months. These are times of the year when southern states don't get many tourists so they count on the snowbirds coming in during those months to spend money, buy services, and more!
Snowbirds have pets who travel with them…
We've talked about the fact that snowbirds are more active than other people their age and that means they also have pets! Their snowdogs and snowcats travel with them when they head out for their Winter locations each year!
Pickleball is for snowbirds…
Okay technically pickleball is for everyone but snowbirds are a huge demographic that enjoys the sport of Pickleball. It's like tennis and pingpong combined. It's a low impact sport that is hugely popular with baby boomers and snowbirds alike.
Did you learn anything new about snowbirds? We hope so! They're fascinating people who are literally moving twice a year in order to stick to the sunshine!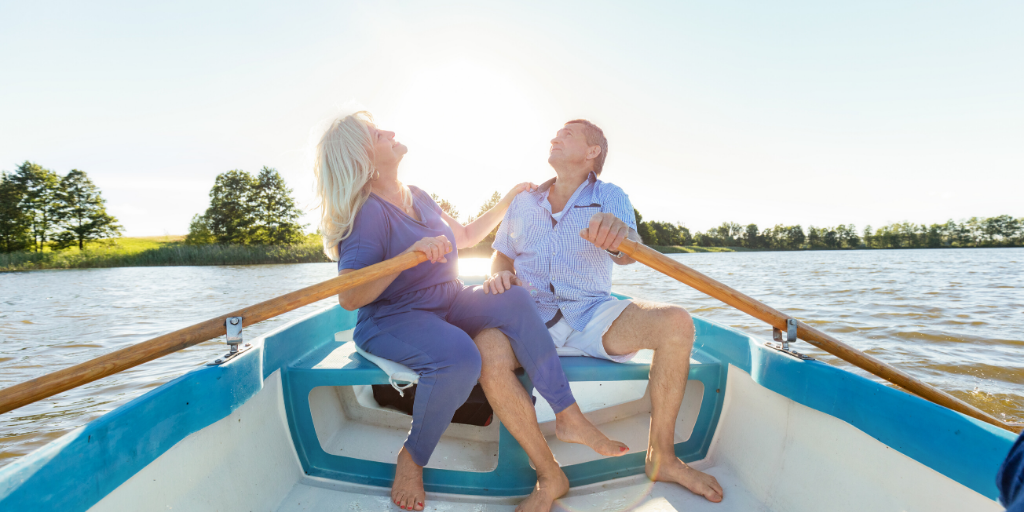 Things to do during Winter in Arizona:
Here in Arizona there's always something exciting to see or do…during the Winter we also get to head outdoors and explore. Fall and Winter here in Arizona are mild and excellent for outdoor adventures. You can go hiking or biking, or check out popular tourist locations.
Daytime temps are more moderate (usually in the 70's) and though it gets cooler during the evenings you don't really have to worry about snow or inclement weather…it's a snowbirds paradise!