We all remember learning to ride a bicycle: the scrapes, the falls and the struggles of keeping your balance. There is nothing quite like your first smooth ride when you manage to keep both feet on the pedals without falling over.
It is a thrilling moment that you, and whoever has been teaching you, can both be proud of. One event in Tucson, Arizona is taking that feeling and making it last over an entire month.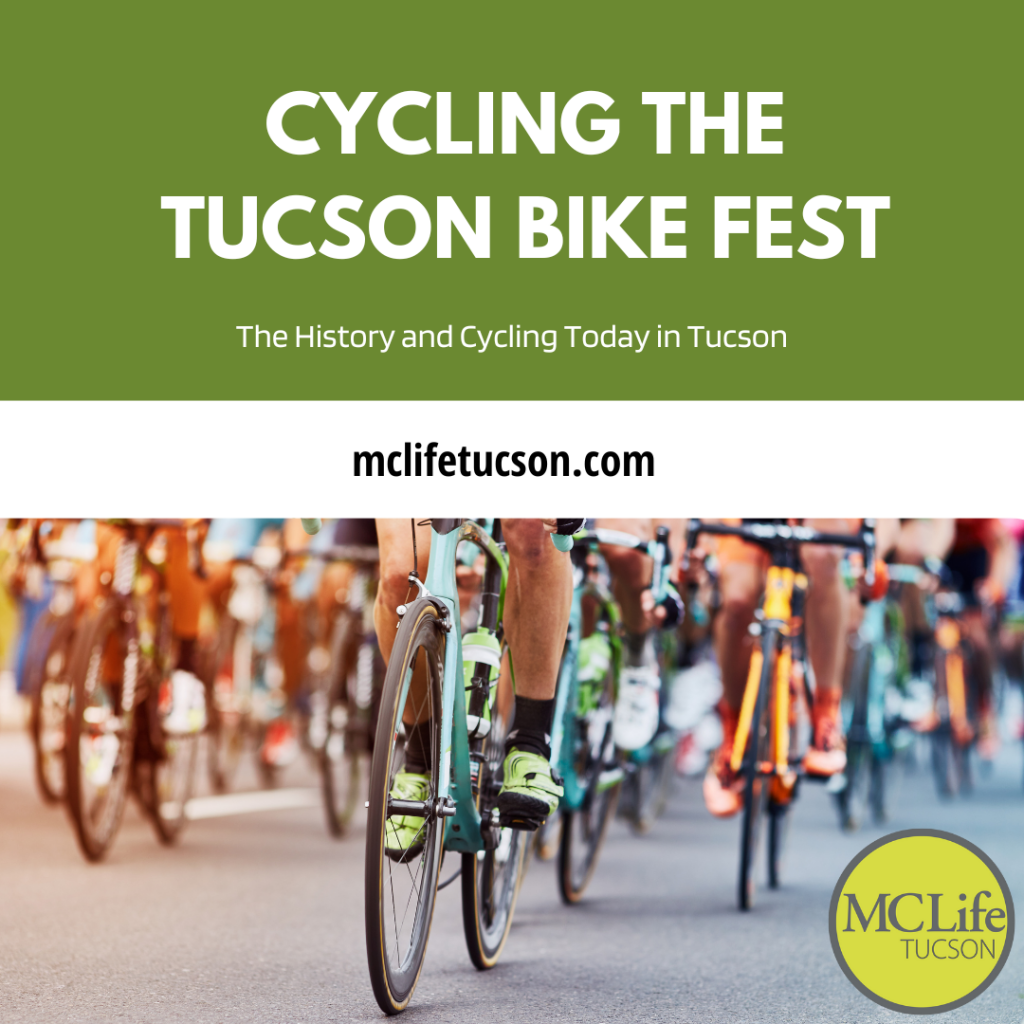 Tucson Cycling History
For over twenty years, Tucson Bike Fest has been growing; what began in the 1990s as "Clean Air Day" has gradually grown into a city wide event. When it started, it was a way to draw attention to air pollution.
Originally it began as collaboration between the Pima County Department of Air Quality and the City of Tucson's Department of Transportation. It was the first step in recognizing that there is a correlation between air quality and the cars we drive. They were asking people to leave their cars at home and try public transportation, walking, or biking instead.
As bike culture was growing in Tucson, it then transformed into "Bike to Work Week".  They chose to emphasize biking to work since that seemed like the most common trip that we all make in a day.
In recent years, Living Streets Alliance took over Tucson Bike Fest and has revamped the program, expanding it to a full month of celebration.
I spoke to the program manager and Cyclovia Tucson coordinator, Kylie Walzak, about the past, present, and future of Tucson Bike Fest. She explained to me that when Living Street Alliance took over, they wanted to recognize that people have various work situations that translate to different commuting behaviors.
While a lot of people have to drive to work every day, work habits have changed and the most common trips we all take are the short ones we make every day. "We are encouraging people to think about substituting one trip a day in a car for a trip on a bike – The majority of the trips we take in a day, like going to the grocery store, picking the kids up, or going out for entertainment, are 2 miles or less and that can easily be substituted for a bike ride."
Now that Living Street Alliance is at the helm, Tucson Bike Fest is every April, lasts the whole month and it encourages people to use bicycles as a tool for transportation, recreation, socializing and exploration. "We want people to go out, be social, and explore Tucson. We are creating opportunities for people to get to know their city and each other while showing people how easy it is to bike."
Last year, after seeing how Portland runs their annual Bike Fest, Tucson revamped the way they put on their own festival. They opened up the calendar last year to anyone in the community to post events. When people post an event, staff reviews the submission for accuracy and then posts them to the official calendar.
Once they did this, participation skyrocketed; last year there were fifty events throughout the month, meaning more than one happened daily! 
"The platform is really popular since Tucson is already such a bike friendly town, people were inspired to see so many bike oriented events & opportunities. The event is now open to the community and it is a more creative and collaborative process. We already have more than 15 events on the calendar and it is only mid February. People are excited and they're thinking about the rides."
Tucson Bike Fest – Cycling Today
The events throughout the month can be enjoyed by any and all in Tucson. Whether you are new to cycling or consider yourself an expert, the calendar has something for you.
"We encourage everyone who submits events to give details so people can best decide what ride they should go on. If you are new to biking, or haven't participated in Bike Fest you can start with a smaller ride like neighborhood tour. For our more advanced cyclists we have events like the overnight bike camping trip, so there is something for everyone."
One of the best things about Tucson Bike Fest is that it is all encompassing for the community and city. Local businesses can add their own deals and events to the calendar to send a bike friendly message.
"The calendar presents a free marketing opportunity for local business owners who want to attract a new audience. Some businesses are offering weekly specials or discounts for people who are riding their bikes. This rewards people who choose to ride their bikes, brings in new customers, and motivates others to do the same."
Tucson Bike Fest is a wonderful opportunity to get to know new people and explore your city. So, what does Kylie love most about Bike Fest? "I really like seeing the creative energy we have here in Tucson. There are rides with themes, costumes and unexpected stops along the way. It brings the best of both worlds together in Tucson, our incredible creative community and bikes."
What are you waiting for? Go to Tucson Bike Fest this April and be part of this growing phenomenon. What you need to know: check out bikefesttucson.com for all the of the event information and remember that anybody can submit an event! While helmet use is not mandatory for adults over the age of 18 in Tucson, it is encouraged. Children and youths under the age 18 are required to wear helmets.