Looking for some dog friendly Tucson hikes? We've got you covered. Here are some excellent choices for your pet friendly Tucson hikes. These 6 hikes in Tucson that you can enjoy with your dog will help you get active and enjoy the many benefits of Tucson living!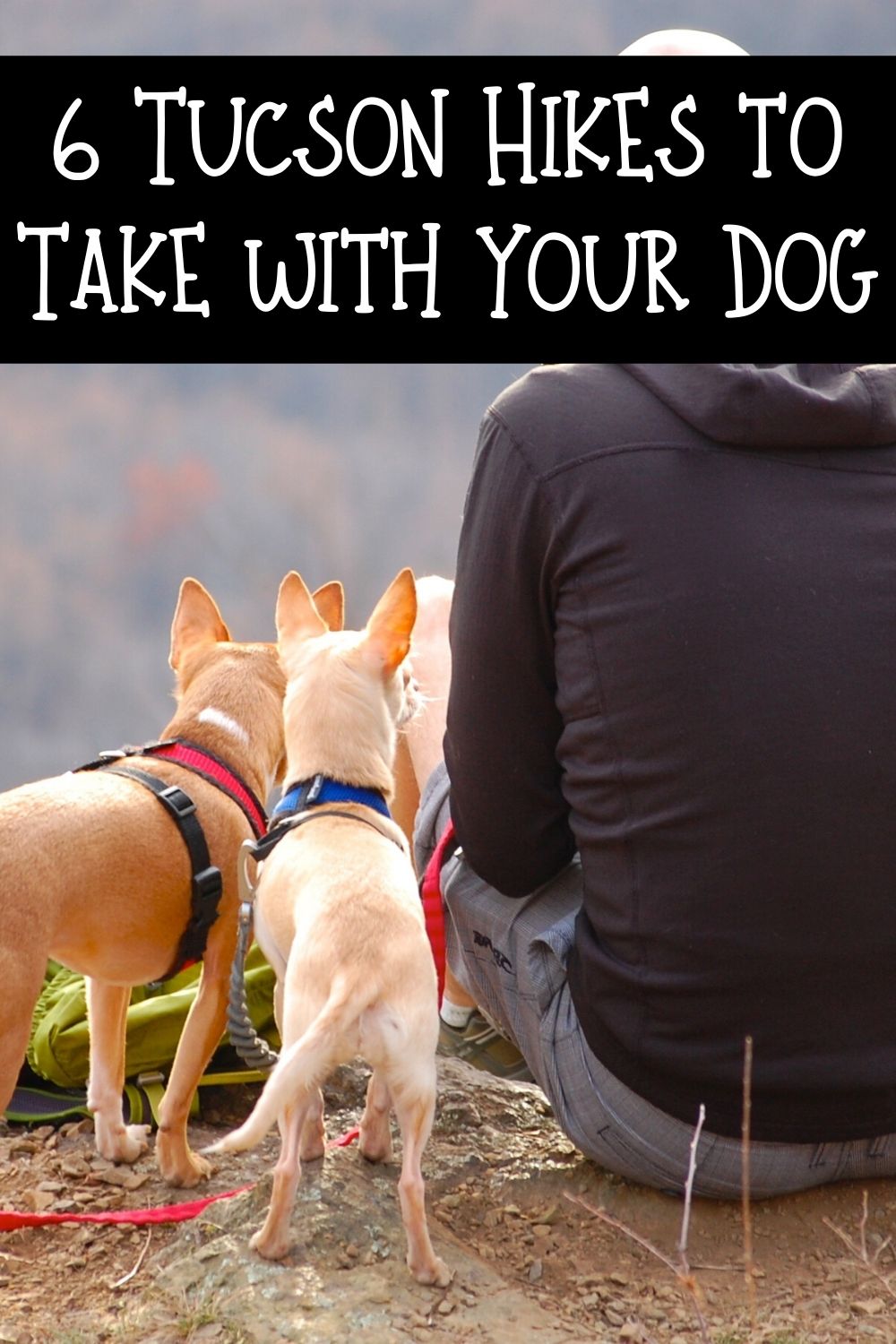 6 Hikes in Tucson to Take with Your Dog
When it comes to Tucson hikes you can't do better than these choices. They're dog friendly which means you can have even more fun explore than you would on your own.
Rillito River Park Trail
4200 N Campbell Ave, Tucson, AZ, US, 85719
The paved tree lined paths are excellent for hiking with your pup. This is one of those Tucson hikes that doesn't have to take you out into the wilderness to get a nice peaceful view of the city!
Agua Caliente Hill Trail
3799 N Camino Cantil, Tucson, AZ, US, 85749
Agua Caliente Hill Trail has some great reviews for hiking with pets. It's about 9.25 miles round trip. It's rather arduous but it's great for winter or early spring hiking. During the summer it's probably too hot so keep that in mind!
Catalina State Park
11570 N Oracle Rd, Tucson, AZ, US, 85737
There are more than 5,500 acres of foothills, canyons, and streams to explore with your leashed pup at the Catalina State Park. It's a little more secluded than some of the other options so watch out for wildlife and be prepared with water for you and your pooch! Pay attention to the signs. There have been some recent changes so you'll want to be sure you stay on the trails that are safe for pets.
Crest Trail
4801 Quivera Trl, Sierra Vista, Tucson, AZ, US, 85701
The views of the desert floor are gorgeous from the Crest Trail. It's in Sierra Vista but worth the travel for a new and very beautiful view during your hike with your pup!
Sweetwater Preserve Trailhead
4001 North Tortolita Road, Tucson, AZ, US, 85745
Pets are allowed on the trails here but so are horses and mountain bikers so be sure to stay alert and make sure you yield to bigger creatures to avoid injuries or incidents! Pets must be on a leash. There are trails for a variety of skill levels!
Dove Mountain trails behind the Ritz Carlton
15000 N Secret Springs Dr, Marana, AZ, US, 85658
Great for those who are visiting the area or for those who want to take a walk without heading out into the wilderness! It's a great option for those days when you want to stay close to home with elderly pets or young pups!