If you are living in or visiting Tucson in the coming months you'll want to check out these Tucson pet events. These are the top 3 Tucson dog events in Tucson and the surrounding areas. These are all events that your pup can attend with you!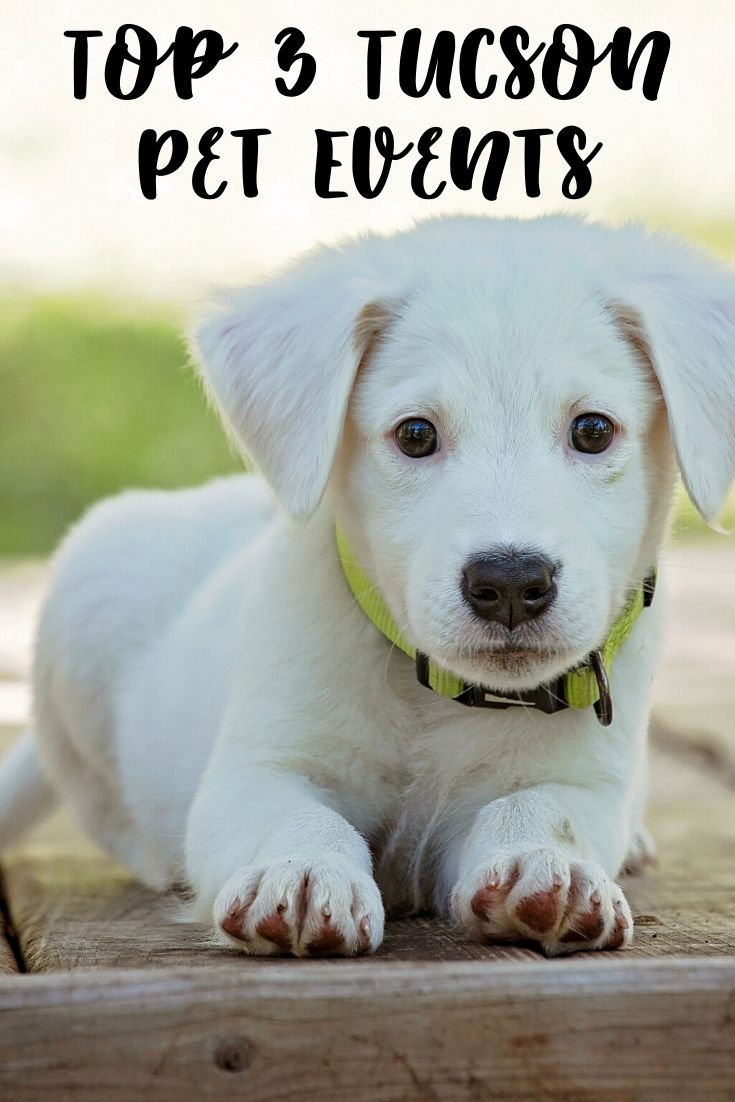 Top 3 Tucson Pet Events | Dog Events in Tucson
Tucson living is all about getting out there and exploring. Who would love that more than your trusty K-9 pal? Dogs love to explore and experience new things…this is also great for them! It helps them socialize, interact with other dogs and people, and learn how to behave in a variety of environments. Check out these great Tucson pet events for options that you, your family, and your pups will love!
2905 E Skyline Dr., Tucson, AZ, US, 85718
9:30 AM to 2:30 PM on February 15, 2020
The May 2020 issue of Tucson Lifestyle Magazine is looking for a pooch to be their cover model. With your ticket you get a mock cover photo that will be mailed to you in a few weeks. Your pup will be judged by a panel of media celebrities and all pets and people are welcome to check out the pet related vendors throughout the day.
The event supports the Humane Society of Southern Arizona. General admission tickets are $30 and VIP tickets are $50. With a VIP ticket you get to cut the lines, and you get a HSSA swag bag full of all kinds of goodies.
This is a fun event that lets you get out and enjoy some time with your pup while supporting a good cause and potentially getting you on the cover of a local magazine.
Country Club and 22nd, Tucson, AZ, US, 85716
10:00 AM to 4:00 PM on March 8, 2020
Next up with have another great event for you and your pup to enjoy. There will be low cost vaccination and microchipping clinics on site, local radio personalities from 96.1 KLPX and 94.9 Mix FM and plenty of great vendors. There will be food, costume contents, doggy demonstrations and performances, also some fun opportunities to help support local adoptions efforts.
If you are looking to add a furry friend to your family come on out to check out the available pets. Donations for Cody's Friends will be collected, so please bring dog or cat food, toy, leash, bed, bowl, etc.
Friendly, leashed pets are welcome to join in the fun!
2805 E Ajo Way, Tucson, AZ, US, 85713
5:30 PM to 10:30 PM on April 18, 2020
This is an annual fundraiser for the Humane Society of Southern Arizona. It's the largest event of the year and it is great fun! Human guests must be 21 years or older. One well behaved and vaccinated dog pet guest is allowed per guest, free of charge.
Check out the link above for more details about tickets and event schedule!