If you are new to Tucson living and are looking for recommendations on Tucson restaurants that will make Valentine's Day in Tucson the best one yet…we've got you covered.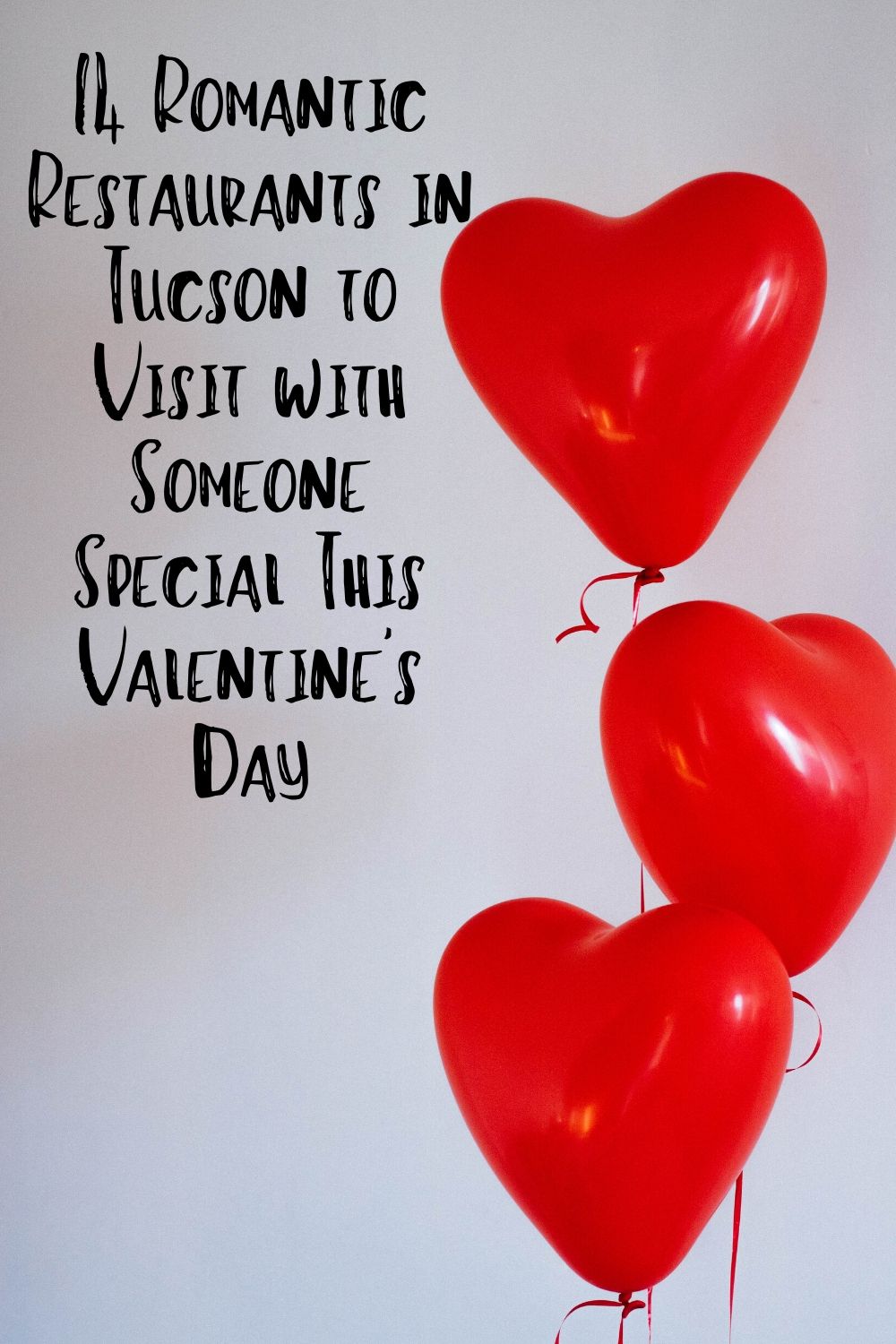 14 Romantic Restaurants in Tucson to Visit with Someone Special This Valentine's Day
We're covering 14 romantic restaurants in Tucson that you can visit with someone special this Valentine's Day. If this is your first Valentine's Day in Tucson you might not know which Tucson restaurants are perfect for a romantic setting, right?
Not to worry, we've done all the hard work for you. Here are some great options…better get your reservations in early so you don't miss out on the perfect date night!
47 N. SCOTT AVE.
The original neighborhood bistro that you won't want to miss out on. Great food, a wide variety, and cozy atmosphere.
47 N. SCOTT AVE.
Another side to the neighborhood bistro you just visited…this time we're talking craft cocktails in a dark and romantic environment. You don't want to miss out on Valentine's Day at the speakeasy!
150 N. MAIN AVE.
If you are looking for elegant options that are served up for brunch, lunch, and dinner you can't beat Cafe A La C'art. Check out their inspired food choices in a dessert is a must!
6960 E. SUNRISE DR.
Comfort food that is elevated and elegant. Just because it's comfort food doesn't meant it's not romantic or perfect for Valentine's Day in Tucson!
135 S. SIXTH AVE.
If you like art you have to hit up Downtown Kitchen for your Valentine's Day date night in Tucson. It's got lots of changing local art hanging on the walls and the food is nothing short of a work of art as well!
3719 E. SPEEDWAY BLVD.
Great music, awesome food, and a brand new menu every single month?! Yes please! Check out Feast if you want your Valentine's Day in Tucson to be extra special and creative!
7000 N. RESORT DR.
This is a super cozy spot the serves up great food as well. You can't go wrong with their house made guac that is made table side so it's fresh and delish!
2564 E. GRANT RD.
Amazing seafood and you can't beat this location if this Valentine's Day will be your first together or an early date in the relationship. It's a fun, low pressure environment that everyone can enjoy!
400 N. TOOLE AVE.
A modern take on old world classics. You won't want to miss out on the delicious oysters, scallops, and gnocchi!
6453 N. ORACLE RD.
Southern cooking with a twist The Parish is serving up dishes that you'll love for a date night and crave long after it's over. Don't try the bacon popcorn unless you want to come back for more!
5655 W. VALENCIA RD.
You can get an amazing steak and seafood or a delicious pig face…this is a unique spot for a great Valentine's Day in Tucson!
101 E. PENNINGTON ST.
We can't leave out a pizza option. There's nothing more romantic than Italian food, right? So don't turn your nose up at pizza for a romantic date night spot!
14301 E. SPEEDWAY BLVD.
If you are looking for a Valentine's Day spot in Tucson that has the best view…you have to head to Tanque Verde Ranch for your date night! Amazing views and the food is great too!
7037 N. ORACLE RD.
If a farm to table vibe is more what you are looking for this Tucson classic is a must for Valentine's Day. Wildflower has been in Tucson for more than two decades and the food is still as amazing and inspired as when they first began.