Did you know that January is National Hobby Month?! That gives you a great reason to get out there and pursue new and old hobbies alike. It's time to take some time out for yourself so you can focus on something that you are passionate about.
Having hobbies is excellent! It's a great way to get away from the hum-drum everyday life and focus on something stimulating for our hearts and minds. These great suggestions for hobbies (if you are looking) and things to do here in Tucson that fit those hobbies (if you already have a hobby you love) will hopefully help you make the most of this fun national holiday!
For those of you who are interested in finding a new hobby, we have some great suggestions. If you already have a hobby you love, that's great too! Hopefully one of these categories suits your current hobby and you can get out there and explore Tucson while also engaging with your favorite pastime.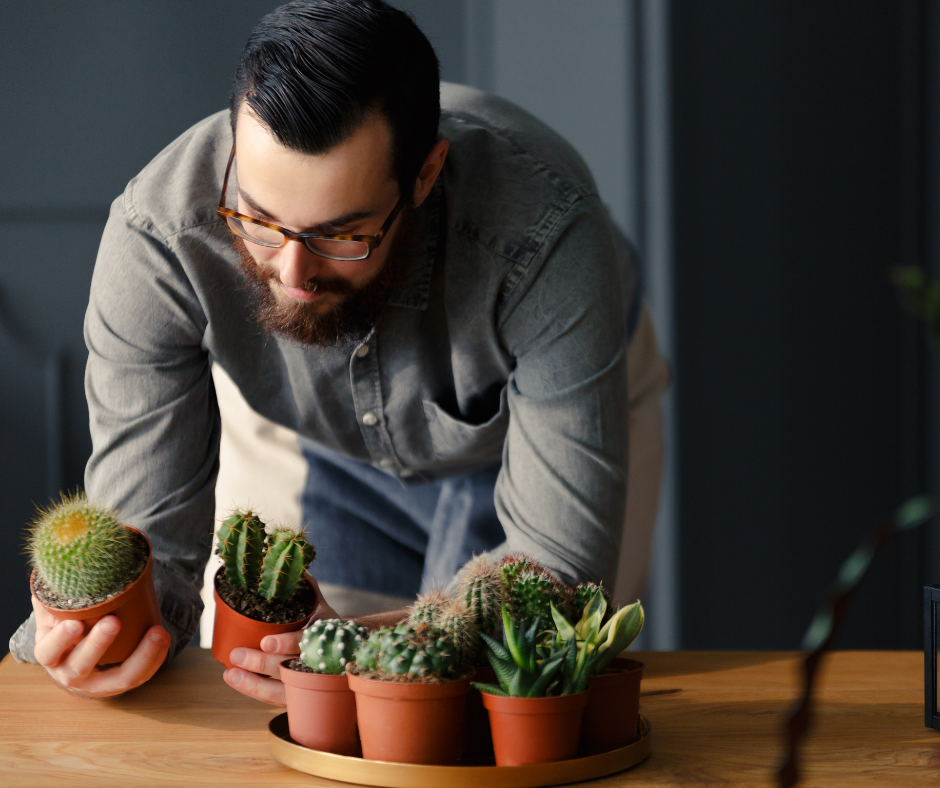 Best Hobbies In Tucson | What To Do In Tucson:
Let's dive in and see what kinds of hobbies you can enjoy here in Tucson. For those of you who just need something to do we have some suggestions of what to do in Tucson that will go along with these hobbies. It's the best of both worlds (so we can hopefully help out the most people) so get out there and explore, have fun, and maybe find a new hobby! Who knows, you might also meet some cool new friends who like the same hobbies you do!
Photography
If you are a photography buff or if you just need some ideas on how to get started with photography you should head on out to Sabino Canyon. The natural landscapes are gorgeous and varied which means you will have plenty of subject matter! Use your phone or grab a digital camera and get to work on one of the best hobbies in Tucson.
Mixology
Do you want to focus on making cocktails and becoming a great bartender (for a job or just for at home)? If so, you are in luck! You can head to The Owls Club and try out a cocktail. Strike up a conversation with your bartender and learn more about how their amazing handcrafted cocktails are created! The Owls Club used to be a funeral home and now it's a cool spot to get great cocktails. The history alone is worth the trip!
Gardening
If you like the outdoors you are right at home here in Tucson I'm sure, something you can get into to enjoy another outdoor hobby is gardening. The end results are both beautiful and sometimes edible depending on what kind of gardening you are doing here in Tucson. For those of you who just really love to explore gardens, head to the Tucson Botanical Gardens for a lovely view of some of the most unique foliage and plants in the area.
Cooking
For those of you who want to take up cooking as a hobby you are in luck. There's a lot of great foodie spots in the area and you can learn a lot by trying a variety of different places that serve the same kind of food. See how everyone does things just a little differently. To get started we recommend the Taco Tour! This region has a rich history of southwestern heritage and culture and the different varieties of tacos says more than we could on the topic! You can also enjoy dinner on a submarine at El Berraco! How cool is that?!
Hiking
There's endless opportunities for hiking here in Tucson. If you are looking to add hiking to your list of hobbies this year be sure you don't miss out on Saguaro National Park and also Mount Lemmon!
Astronomy
If your new hobby is all about space, astronomy, and the great wide beyond…you'll want to take a few little trips this month. Head to Pima Air and Space Museum to learn all about the space program and its role in this region. Another great place to visit is the Kitt Peak National Observatory.
Movie Buff
Is your new hobby all about the big screen? If so you can check out a tour of Old Tucson and visit Tombstone which has remained largely unchanged since the days of the Wild West. There's replica gallows to get strung up in, a courthouse you won't want to miss out on, and plenty to see and do for the old movie lover in your friend group!
Art
Want to get more into art as a hobby this month?! You should definitely head on over to the University of Arizona Museum of Art to learn more and see all the gorgeous art on display. The different showcases highlight the varied nature of the region, heritage found here, and more.
Tucson Apartments | Pet Friendly Apartments in Tucson:
If you are looking for Tucson apartments you are in the perfect place! We're happy to share some options that we think you will love. The Place at Riverwalk, The Place at Village at the Foothills, and The Place at 2120 are just three of the many great communities we have here in the Tucson area.
All of our communities are 100% pet friendly. We never have any breed or sizing restrictions! We love pets and that means ALL pets!
What you will find is some great housing options and apartments in Tucson that are unlike anything you've ever found before. We offer updated, modern, and useful housing choices in locations that are popular, close to local hot spots, and full of amenities! Give us a call today to learn more!
Tucson Living Inspiration:
The best thing about living in Tucson is that there is so much to see and do! It can be overwhelming to wrap your mind around all there is to do and experience so let us help by making some suggestions! There are things to do, places to visit, and more practical posts as well. Tucson living is never dull, check it out below!