Instead of reminiscing about the good ol' days this holiday season, relive them! Unleash your inner child for a night of vintage video game fun at Cobra Arcade Bar.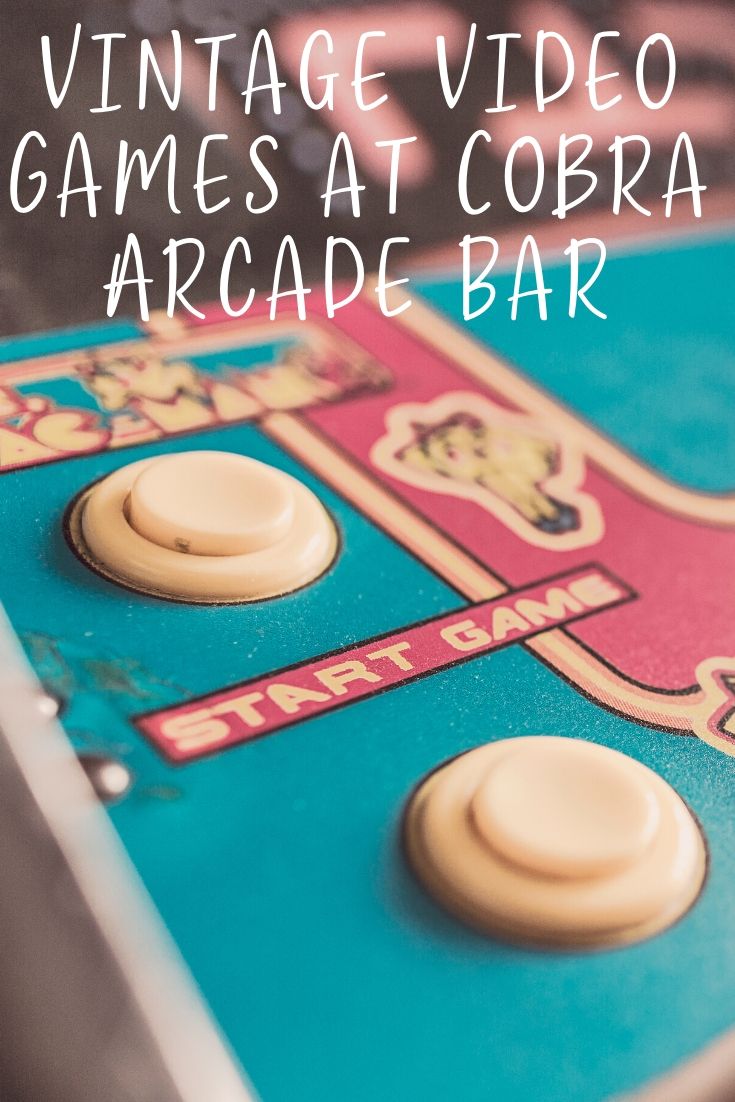 Vintage Video Games at Cobra Arcade Bar
Are you wondering what an arcade bar is? Well it's like a regular bar only more excellent! It's a bar that has arcade games. You can get your vintage video game fix with their amazing selection of games!
Cobra Arcade Bar doesn't serve food, they have something better…food trucks! There's always something awesome to try and you can follow them on Facebook for more info and up to date listings for which trucks will be there.
This is a 21 and over bar so you need to have ID to enter and kids are not permitted at any time, day or night. There's no cover charge though so come on out and check out this fun and unique bar. Located at 63 E CONGRESS ST, TUCSON, AZ 85701! They're open Tuesday through Sunday from 4 pm – 2 am!
Here's a complete list of the games available for your entertainment pleasure. There are a lot of classic choices like Mario Brothers, Centipede, Dig Dug, Space Encounters, and so SO SOOOO many more!
Want to learn more about Cobra Arcade Bar? Check out their website right here.