Today we're talking all about the sun set views you can enjoy here in Tucson. These are the 5 Best Places to Watch the Sun Set in Tucson and you won't want to miss a single one after you've enjoyed the views from these beautiful locations.
For those of you who might be new to Tucson or for those of you who might just be visiting our gorgeous city and are looking for an evening activity, these spots to enjoy the sun set in Tucson are not to be missed.
If you like exploring the outdoors and doing a little hiking, even better, these locations in Tucson will soon become fast favorites. Sunsets in Tucson are always gorgeous and unique, it's a perk of living in the desert!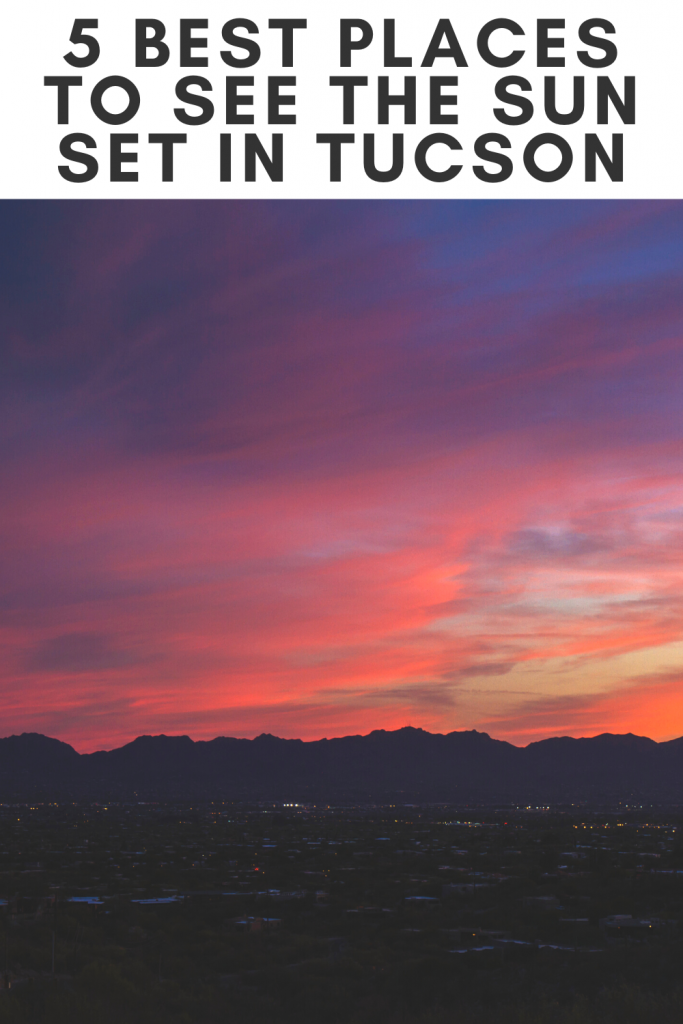 What makes Tucson sun sets special?
Tucson, like some other desert locales, is special when it comes to sunset views because of the amount of air that you are viewing the light through. It's about 40 times more air than at noontime which effects the way the blue light is filtered.
When the sun hits its setting point the only color that is left on the visible spectrum is red light which makes for a truly magnificent painting of colors.
This effect is especially noticeable during the summer monsoon months when the air is more windy and that impact on the atmosphere intensifies the colorful sunsets!
5 Best Places To Watch The Sun Set In Tucson
Okay now let's get down to the details. Here are the 5 best places to watch the sun set in Tucson. View the amazing solar light displays from anywhere in the city but especially from these top spots.
Top Of Tumamoc Hill
Tumamoc Hill Rd, Tucson, AZ 85745
It's a little work to get to the top, but your payoff is gorgeous views of the city. The road up and down the hill is paved and gains about 700 feet in elevation in about a mile and a half.
Pack a picnic and enjoy the sunset and goodies with a date.
Windy Point Vista
930 Catalina Hwy, Mt Lemmon, AZ 85619
It is about 14 miles up Mount Lemmon, but it is another beautiful place to watch the sun set behind Tucson. It's a scenic point so there are options for parking and exploring and of course you can do more exploring throughout Mount Lemmon before the sun set in Tucson.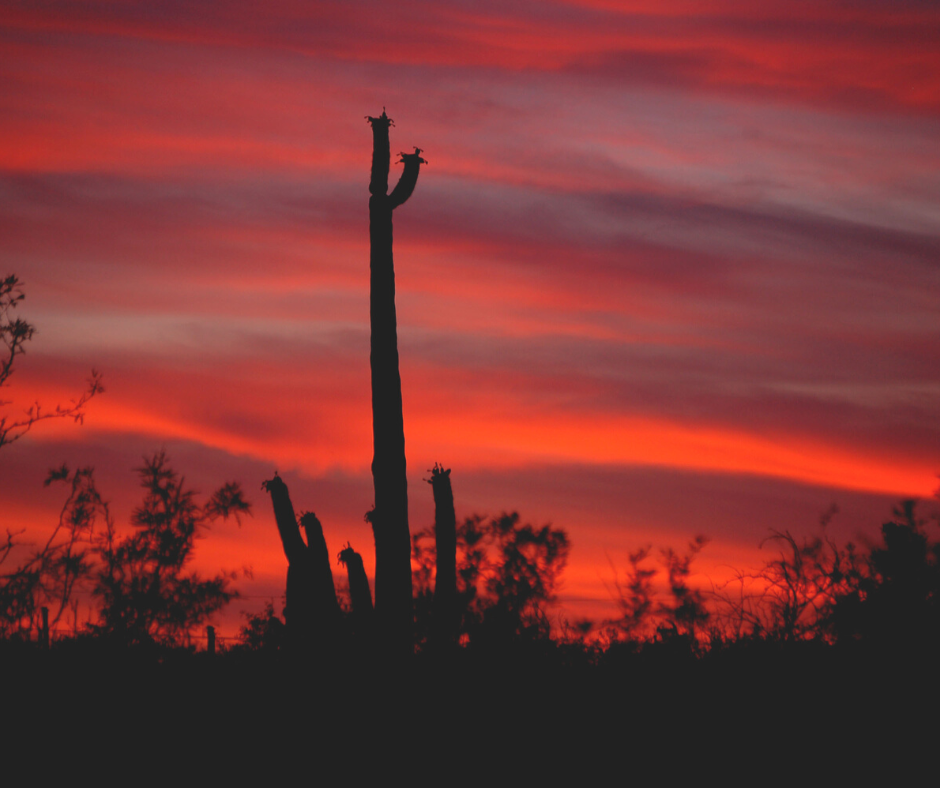 Gates Pass
6400 W Gates Pass Rd, Tucson, AZ 85745
This is a very popular location for watching the sun set in Tucson so I'd recommend arriving early. Bring a blanket and some snacks and settle in for a nice little evening break!
The pass itself is all the way up but you don't have to do the entire drive or climb in order to get a great view. You can enjoy the colors from any of the pull off locations and sections throughout the drive.
Hacienda Del Sol
N Hacienda Del Sol Rd Tucson, AZ 85718
This is actually a boutique hotel here in Tucson and it offers amazing views of the Tucson sun set. If you are looking for an option for a staycation or if you are only coming into town for a short while but want to enjoy the best views possible…Hacienda Del Sol is a great choice!
Mission San Xavier Del Bac
1950 W San Xavier Rd, Tucson, AZ 85746
Mission San Xavier del Bac is a historic spot here in Tucson. It's a Spanish Catholic mission which can be found about 10 miles from downtown. It's located in Southern Tucson on the Tohono O'odham Nation San Xavier Indian Reservation.
They get about 200,000 visitors a year, it's a gorgeous historic location here in Tucson and while you can see the sun set in Tucson from this beautiful location it's also a nice spot to explore to learn more about the history of the city and the region in general.