The weather is about to start cooling off which means it's a great time to get out there and enjoy the great outdoors. This post will give you all the details on the best hikes around Tucson. You don't have to go far to enjoy a scenic and memorable hike!
Hiking is Tucson is so much fun and during the Spring and Fall months it's especially pleasant without that scorching summer heat. If you like to hike with your pets, we've got you covered with some options there as well.
Make sure you read on for all the best hikes around Tucson and to learn more about how to stay safe and have a great time (even if you are hiking during those super hot summer months)!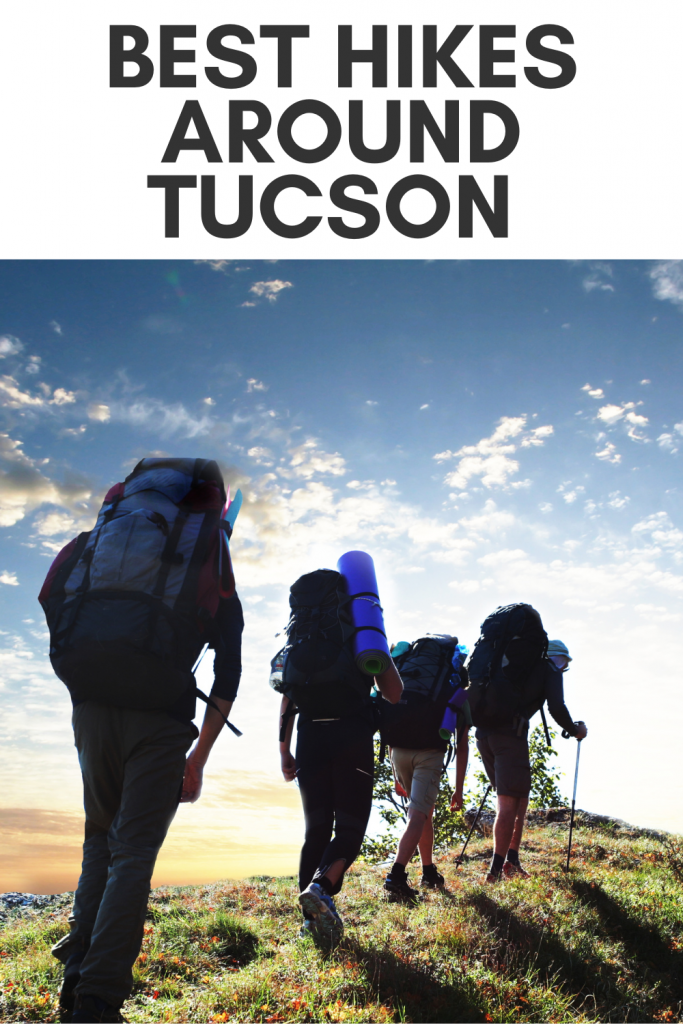 If you are new to Tucson or the desert in general, you might not immediately think about hiking. It seems like the "desert" wouldn't be a great place for hiking, right? Great news! Tucson is kind of unique in that it has a very varied topography. We have desert but we also have some mountains which means that there's a lot of different outdoor activities available to us!
The Santa Catalina Mountains in Coronado National Forest to the North make for a great place to explore the great outdoors and do some hiking. We're lucky to have places like Mt. Lemmon which comes in at 9,147 feet of elevation and is the southernmost ski destination in the United States. Year round fun and outdoor activities for all!
Tucson / Southern Arizona Hiking Safety Tips:
Before we dive into all the great places there are to hike in Tucson, let's talk safety. Tucson is also unique in that we have a rather brutal summer climate. If you are hiking during the summer months or even during the hotter days of the spring and fall, you won't want to skip over this important information.
Knowing when you are in an emergency situation, keeping an eye on your water supply, and not hiking alone come in at the top of the list of importnat Tucson and Southern Arizona summer hiking safety tips.
You can learn everything you need to know about staying safe in this climate and environment with this guide to Summer Hiking Safety In Tucson and Southern Arizona.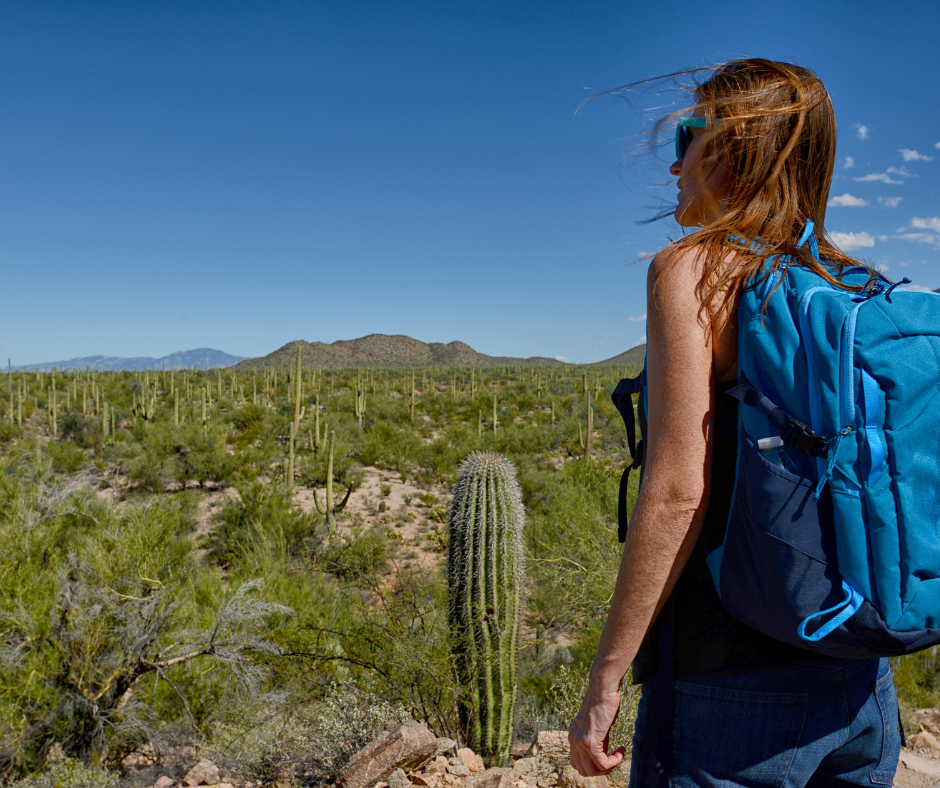 The Best Hikes Around Tucson:
Okay! We've covered the safety portion and now we can move onto the fun stuff, right? Let's take a look at some of the best hikes around Tucson so you can get to planning your next adventure.
Hiking with your pets can be so fun and rewarding. When the weather cools off it's a great time to get yourself and your pups outdoors.
This post is all about the best hikes in Tucson that you can take with your dogs. It's a common misconception that you can take pets on all hiking trails. Definitely refer to this guide which gives you a bunch of options for pet friendly trails and spaces for hiking here in Tucson.
Want to find out why Arizona's Chiricahua National Monument is called the "wonderland of rocks"?! This is a great place for hiking in Tucson and it's also a super cool photo spot.
If you like to do some photo documentation of your explorations you won't want to miss out on this great hike here in Arizona. It's perfect for a day trip and a local spot that is worth the hype!
If fall hiking is your cup of tea then this is the collection of best hikes in Tucson that you will want to refer to for planning your next adventure. Fall hiking is great because the weather is so much more temperate than it is during the summer months.
For those of you who don't tolerate the summer heat well or for those of you who just like to be more comfortable when hiking, these Souther Arizona hikes for the fall are a must!
If you are looking to check out the Sierra Vista region there's no better way to do it than with some hiking! You can get up close and personal with the gorgeous views that this region has to offer.
Just a short drive from Tucson and you'll have access to even more awesome hiking trails with breathtaking views and scenery.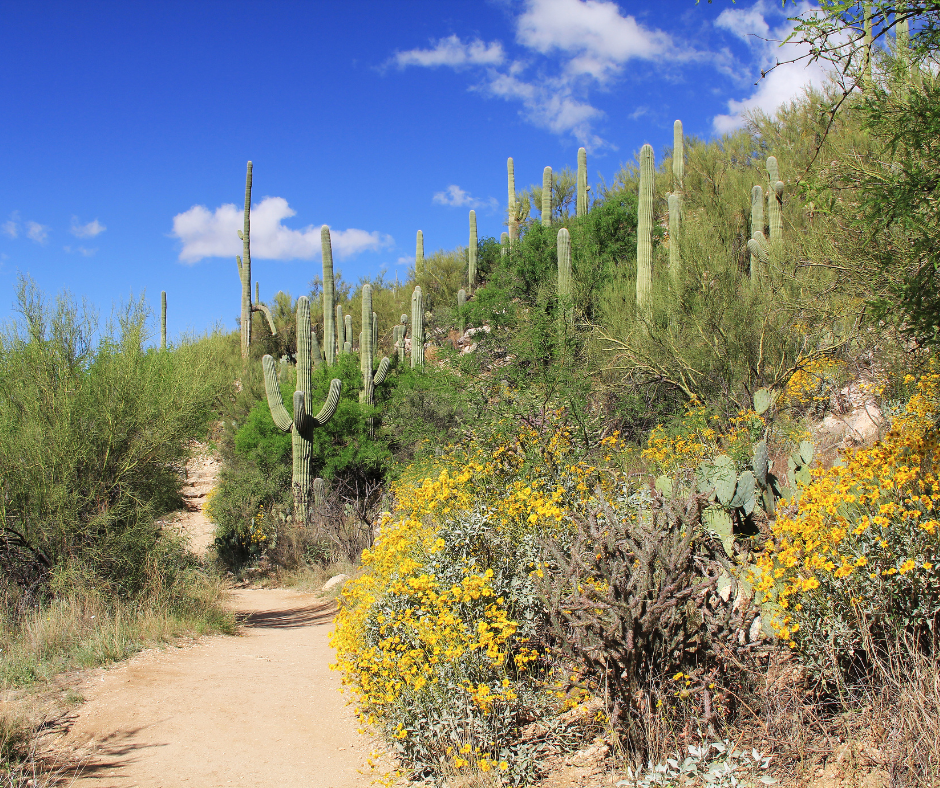 Remember how we were bragging about the varied landscape here in Tucson? You can't miss out on the Oro Valley while planing your hiking trips around Tucson. Make sure to put a few of these best hikes in the Oro Valley on your list as well.
You can hike the the mountains, the valleys, and the desert here in Tucson, what more could we ask for?!
We're wrapping this list of best hikes around Tucson up with a guide to the best places to watch the sunset. The fall is a great time to catch a gorgeous evening view and some of those best views…best reached with a little hike!
Check out these spots that you can drive to or hike to and add them to your list of places to visit this year. It's a great way to beat the heat and see what Tucson has to offer all day and night long.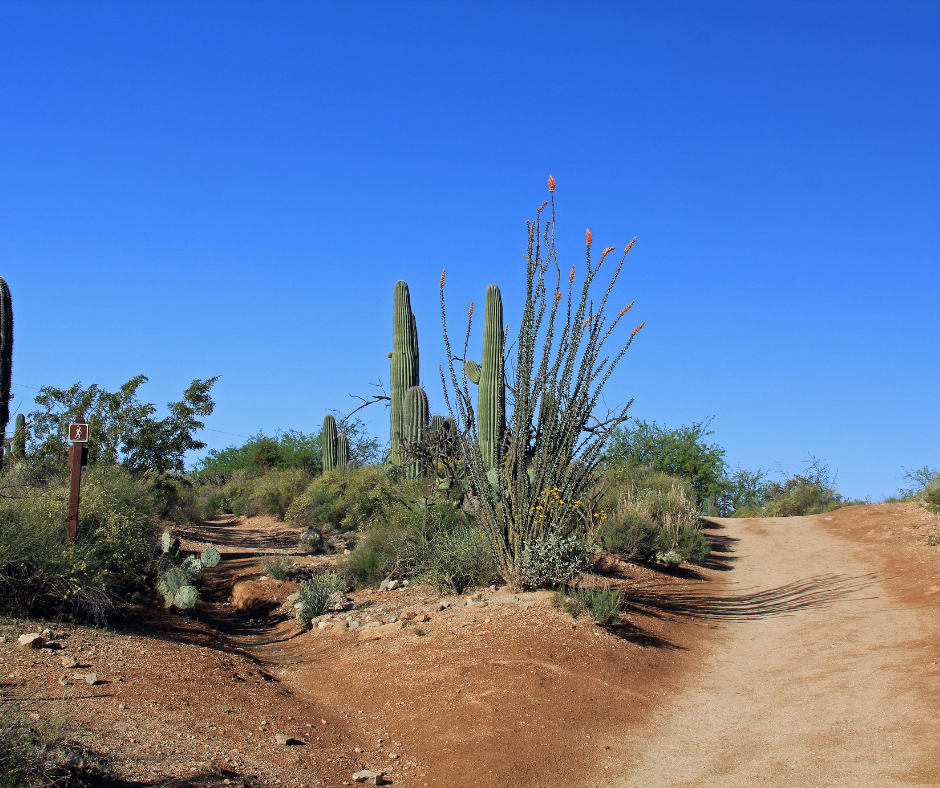 Hopefully this guide to the best hikes around Tucson will help you to plan out your adventures this year. It's never a bad time to do some hiking in this gorgeous city but with fall and winter on the horizon it's really the best time of year to get outdoors.
Don't forget to check out those safety tips and then hit the trails! Some sunshine, fresh air, and movement is good for the soul…those epic views won't hurt matters either!