Are you thinking of relocating to Tucson? If so, you will want to read our guide about living in Tucson. We've covered all the important topics that you might consider before looking for apartments or senior living in Tucson.
Not sure where to start with researching all the benefits of living in Tucson? We'll cover the important basics such as schools, weather, cost of living, demographics, and the best neighborhoods!
Check out the information and links below for all the details on why Tucson is a fantastic place to live and call home.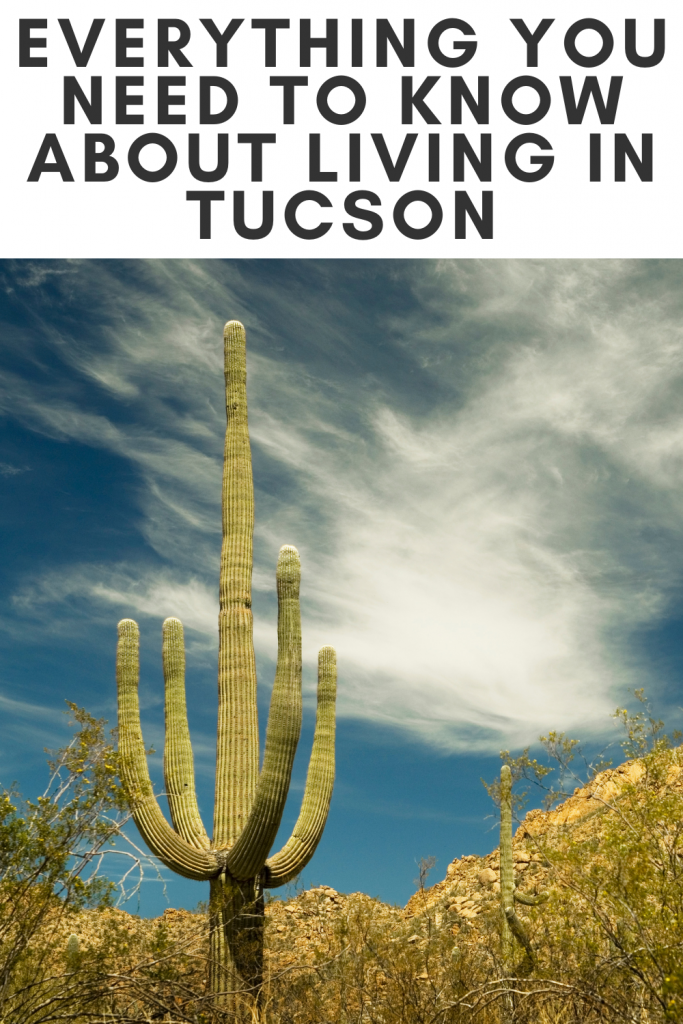 Schools in Tucson
Tucson is well known for having many highly ranked school districts in the area. With both public, charter, and private school options, this guide to schools in Tucson will help you narrow down the exact area you want to live.
This website filters public and private schooling options and will share specific data including academic testing results, student activities, student to teacher ratio, and all the other important information you will need to make a decision for your child's education.
Cost of Living in Tucson
As the second most populated city in Arizona, Tucson has a lot of financial benefits. When compared to the national cost of living, Tucson's cost of living is well below the US national average.
Compared to the average cost of living in the state of Arizona, Tucson's cost of living is lower than the state average. The lower housing prices in Tucson is a real perk when moving to the area!
Weather in Tucson
Tucson, like a lot of regions in Arizona, has hot dry summers and cool winters. The weather is mostly clear and sunny all year round. The temperatures do vary widely with lows of 42ºF up to highs of 102ºF.
During the majority of the year, the weather is quite predictable with 285 days of sunny weather. During the monsoon season, which occurs during June to September, Tucson enjoys an increase in precipitation and thunderstorms.
If you are looking to escape the heat of the desert, cooler temperatures are always a short drive or hike away by heading up into the Catalina mountains of the Foothills.
Neighborhoods in Tucson
There are quite a few different neighborhoods in Tucson. Tucson is an easy city to navigate with most major streets and intersections on a grid system. Tucson has quite a few neighborhoods that are walkable and encourages a small community feel.
MCLife Tucson has many great local options to choose when looking for an apartment. If you are looking to relocate to Tucson, searching near the top five Tucson neighborhoods is a great place to start.
This is a well known and desired neighborhood in Tucson. There's a blend of university students, professors and business professionals living in the Sam Hughes neighborhood.
You'll find some of the most unique homes in all of Tucson in this neighborhood. Sam Hughes neighborhood has a variety of housing options ranging from affordable rentals to upscale homes.
Sam Hughes neighborhood is located near the University of Arizona. The walkability to the University of Arizona is a huge bonus for residents. This neighborhood is located right in the heart of Tucson and close to entertainment, shopping, restaurants, and nightlife.
The Catalina Foothills area is a popular place to live for a variety of reasons. The main reason people live in this area is for the incredible mountain views.
This quiet and safe area is a great place to live for young families or retired families. MCLife has an incredible apartment complex in the Catalina Foothill area that would make a fantastic home for everyone. The Place at Riverwalk is a luxury apartment that is perfect for all ages.
This area is a great choice for those forward-thinking energy and Earth conscious folks. The neighborhood of Civano is a sustainable development with a focus on the use of solar panels and clean energy.
There are a lot of small local businesses in this neighborhood which helps create a true small community feel. If you care about the sustainability of our planet, and want to live in a neighborhood with a true community feel, this is a great place to live.
This area of Tucson is known for its Mexican heritage and historic feels. There are plenty of affordable and upscale homes in this region with homes ranging in value from $100k to $500k.
There are lots of historical foundations and landmarks in this area and it's a great place for those looking to live amongst a younger and more artsy crowd!
Of course we can't leave out the Downtown area of Tucson. It's a hip crowd, mostly younger people and millennials who are attracted to the fast pace and the nightlife.
There's plenty of chic apartment living options in this area which makes it great for those looking to rent. Because the University of Arizona dominates a large portion of the Downtown area the crowd is usually younger and is a change of pace from the usual snowbirds that you'd find in Tucson!
Tucson Demographics
If you are wondering about the demographics of Tucson you can find the full detailed breakdown from the U.S. Census Bureau website.
Tucson is a relatively big city with a little over half a million people calling this area home. Although this is the second largest city in Arizona, Tucson is well known for a small town feel. If you take the time to talk with anyone who has lived in the area, they'll agree, Tucson is a big city with a small town feel.
Things to Do in Tucson
There is so much to see and do in Tucson. There is something for everyone to love about this great city!
Check out some of our guides below for more information on things to do in the Tucson area. Living in Tucson is fun and for those of you planning to relocate to Tucson you will love experiencing everything that this area has to offer.
Like to do some biking? Check out this guide.
A foodie at heart? Here's a guide to the hottest new restaurants in Tucson.
Need a little retail therapy? Here's a guide for shopping destinations in Tucson.
Hiking in Tucson is fun and the sights are gorgeous! How about a guide for the best hiking spots?
Senior Living in Tucson
If you are a senior or you are looking for housing for a senior in your life you can't go wrong with The Place at Broadway East and The Place at Wilmot North.
Our local MCLife communities for senior living are located here in Tucson and are perfect for those looking for an active senior living community full of amenities!
These communities are 55+ and would be an excellent place for those of you who want to spend your golden years surrounded by other active seniors in a gorgeous community filled with activities, features, amenities, and upgrades that you wouldn't find in regular housing options.
There's no need for your senior years to be boring or bland! Come check out what we have to offer.