Telling someone to take a hike used to be a bad thing, but in Southeast and East Tucson, it's a welcomed command. The hiking trails in Tucson are beautiful, and you'll feel at home there whether you're working out, chatting with friends, or relaxing and gaining a new perspective on life. Hiking the Tucson trails is a great way to clear your mind and appreciate the natural beauty the desert has to offer.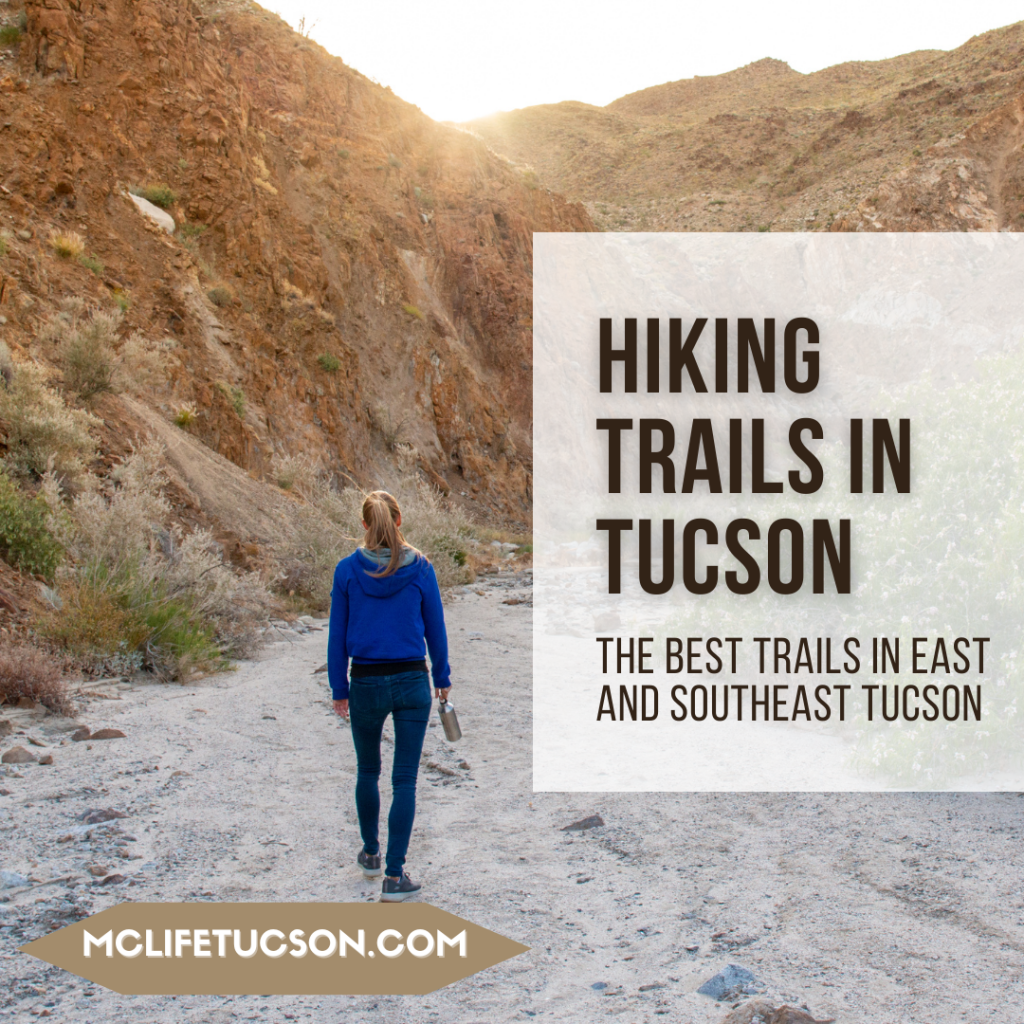 The Best Trails in East and Southeast Tucson
Start your day of hiking off with a bit of education aboard the tram. There are multiple trails for you to choose from each with a different skill level needed and the tram stops at each one. Pick your trail, get off the tram, and take a beautiful hike to remember.
The Rincon Mountains run just east of Tucson, and offer a very different perspective for your hikes. Many different trails, with different natural wonders, are right at your heels. Colossal Cave Mountain Park is a fun place to visit if you're close. Many of the trails within the Rincons fall under the easy category, however, there are a couple trails where experience is necessary. No matter which trail you choose, you will want a camera at the ready.
Pima County is home to a newer set of trails called "The Loop" that are ready to be explored. There are over 100 miles of trails here for transport of all kinds. Walk the paths on foot, by bike, skates, and even horseback. Trails are still being developed to add even more space, but there are plenty of sites to be seen on the trails that are waiting for you.
If distance is something you're looking for, than the Arizona Trail is your spot. The trail is over 800 miles of a scenic route for you to travel down. The trail runs through communities, across the desert, and into mountain ranges–even into another country. You'll never run out of trail, and a fun bucket list item is to hike the complete Arizona Trail.
Just Southeast of Tucson, the Santa Rita Mountains are home to many different species as well as home to Madera Canyon, a world famous bird watching spot. Depending on the trail you choose, you could pass some bubbling springs, do some rock climbing, or see the local sights. Trails here range from expert to easy, so everyone is welcome!
With all of these options, taking a hike is a beautiful thing to offer someone. Not only is it a great way to stay fit, but an awesome way to get in touch with the beautiful desert life that surrounds us and is often overlooked. South and East Tucson make for great hikes and great scenery. Now… go take a hike!