At MCLife Tucson, we're committed to bringing you the best of the best. The best taco places, the best pizza places, the best place to get your oil changed…and yes, the best breakfast place to get brunch.
Today, we're highlighting the restaurant Prep & Pastry! This will be your new favorite place to brunch in Tucson with friends, family, or even by yourself!
Self proclaimed "Modern American Eatery," Prep & Pastry serves up breakfast, lunch and the amazing in between that is brunch. This local Tucson restaurant prides themselves on making food beautiful and delicious.
Not only are they providing incredible meals, pastries, and drinks, but they're also helping the community of Tucson thrive by prioritizing locally sourced food.
Prep & Pastry has so much to offer as your favorite breakfast/lunch/brunch spot!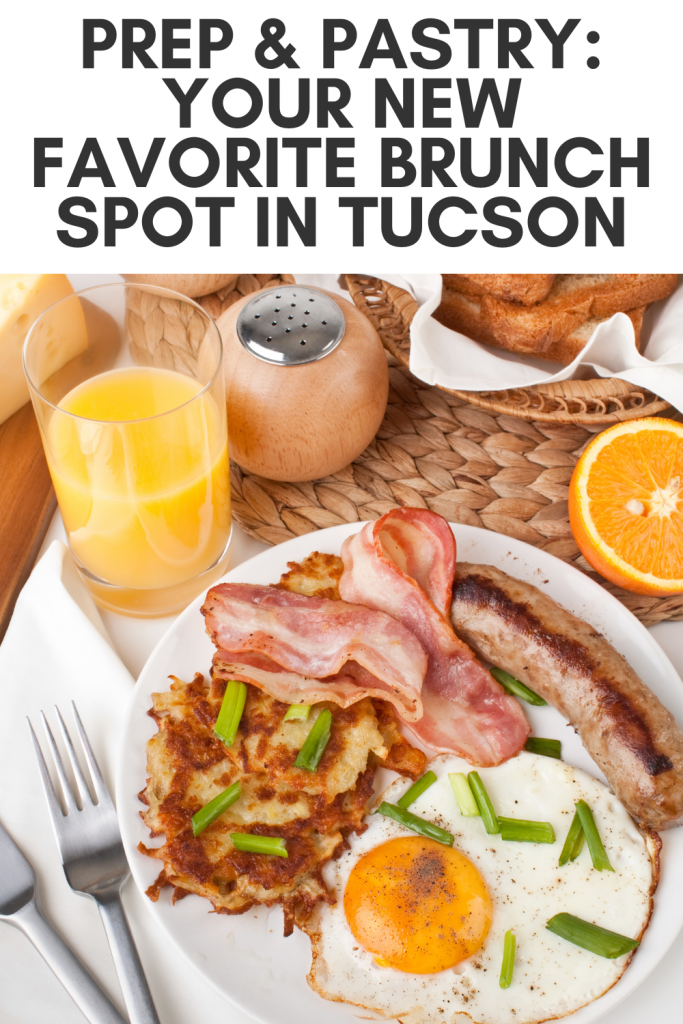 Tucson Prep & Pastry Locations
Tucson is fortunate enough to have more than one Prep & Pastry location. Both Tucson locations serve equally delicious food and drink and provide an enjoyable and clean place to brunch.
6450 E Grant Rd #160
Tucson, AZ 85715
520-838-0809
2660 N Campbell Ave
Tucson, AZ 85719
520-326-7737
Prep & Pastry Tucson Food Menu
The Prep and Pastry menu offers accommodations to all eating needs. With a substantial offering of both gluten free and vegetarian options all members of your brunch party will be covered.
Not sure where to get started in planning on what to order for your new favorite meal? Take a look on Prep & Pastry's Instagram or Facebook page to take a peek at all the photogenic meals and drinks.
With a modern twist on classic brunch items, you'll enjoy new blends of flavors that will not disappoint.
Prep & Pastry sells incredible pastries that you won't want to miss out on. With an updated pastry menu daily, you'll want to be sure to ask your server what delicious treats they are selling.
Be sure to get to Prep & Pastry early in the day before the pastries sell out – they are sold in limited quantities! So the next time you're craving brunch – head over to Prep & Pastry!
Prep & Pastry Tucson Drink Menu
Prep & Pastry has an incredible drink menu to pair with your brunch. With the usual offerings of juice, coffee, and tea, Prep & Pastry offers a large selection of non-alcoholic drinks.
If you are looking to imbibe, there are so many options to choose from including (but not limited to) cocktails, mimosas, wines, and beer.
Prep & Pastry Hours & Waitlist
Prep & Pastry is open daily from 7 a.m. – 3 p.m. Brunch is served and enjoyed all day. This is a very busy restaurant that is enjoyed by so many people in our community. With that being said, plan on waiting before you are seated at your table.
To cut down on your waiting time, you can wait virtually by joining the waitlist through yelp. Sign up online ahead of time and skip your in restaurant wait time.
If you are planning to brunch with a large group, please call ahead and make a reservation so you will be guaranteed enough space for all members of your party. Prep & Pastry will be your new favorite brunch spot! Call up your friends and plan your next visit to Prep & Pastry in Tucson!