While some people may disregard Tucson as a food city, there are a lot of GREAT restaurants making Tucson a foodie haven. We have the best West Tucson eateries near The Place at Canyon Ridge.
These neighborhood gems are some of our favorite spots to stop in for a spicy lunch, hearty brunch or seasonal cocktail. They are some of the best that West Tucson has to offer and we want to recommend them to you!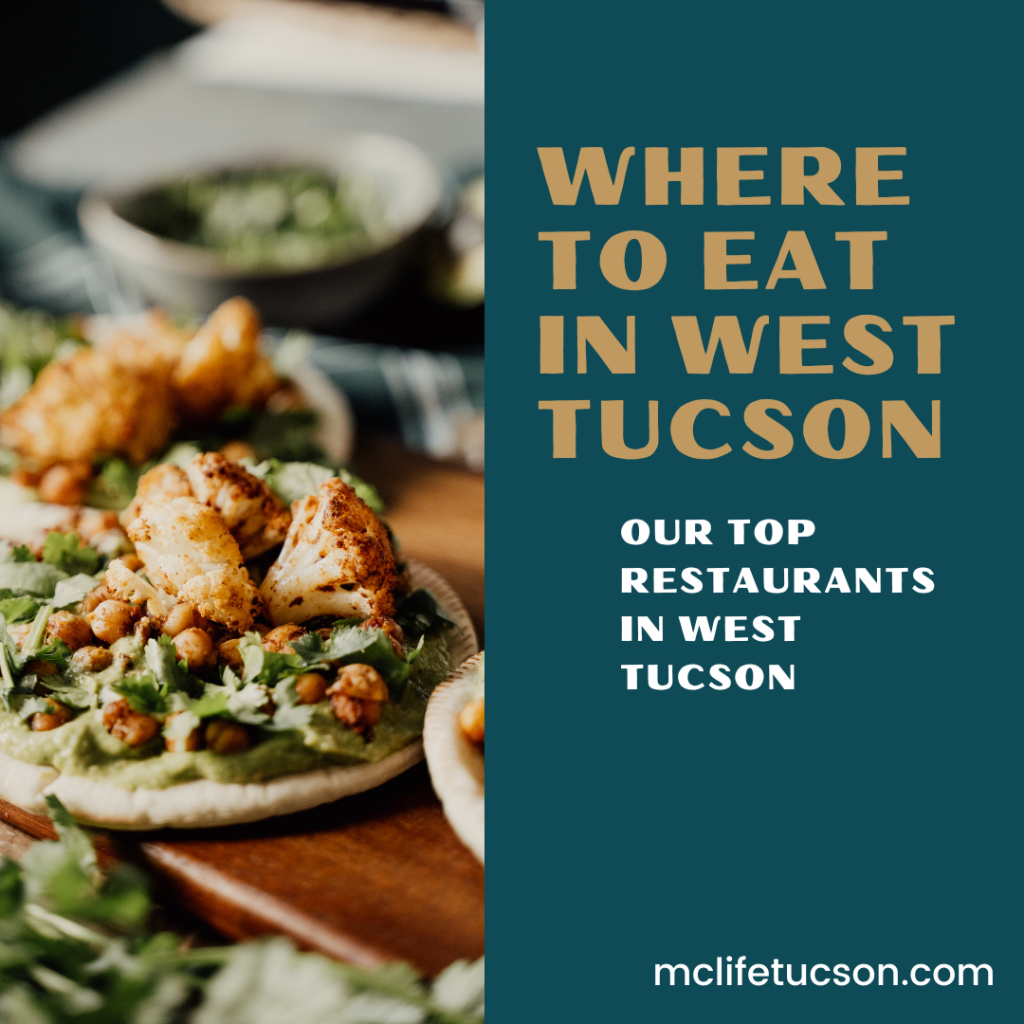 Top restaurants in West Tucson
Where: 100 South Avenida del Convento, Tucson, AZ 85745
Why: This hip modern French inspired bistro has a lively bar, delicious brunch, and both American and French cuisine. It's farm-to-table cuisine brings you the best, fresh, local products.
Must Try: If you go for brunch check out the AK Huevos Rancheros (sunny-side egg, black beans, non-gmo crispy corn tortilla, salsa verde, jack cheese, avocado relish). The Chef's Burger is a dinner favorite and the Chicken Chopped Salad is incredible.
Where: 130 S Avenida del Convento #100, Tucson, AZ 85745
Why: Seis Kitchen is serving up regional Mexican cuisine from 6 different regions of Mexico! The flavors are authentic and incredible. Each menu item also says which region that it comes from to give you a taste of culture. Sit outside on their patio and enjoy some spice!
Must Try: You can't go wrong with the street tacos! They also have amazing nachos (with a vegetarian version) and yummy bites. It's a quaint and vibrant restaurant that you can't miss.  They're serving up some of the best tortas in Tucson.
Where: 1110 N Silverbell Rd, Tucson, AZ 85745
Why: This neighborhood favorite is cooking up some amazing authentic Italian fare. It's also family friendly so you can bring the kiddos.
Must Try: The pesto ravioli are always an awesome choice! We also love Ziti Suprema (with provolone and eggplant). You also can't go wrong with the Shells Florentine (jumbo shells stuffed with spinach & ricotta and topped with mozzarella).
Where: 311 North Court Avenue, Tucson, AZ 85701
Why: As soon as you walk into the small house on North Court Avenue you feel how unique and special El Charro Café is. Each room is decorated with art and décor inspired by Mexico. They also have a patio for outdoor dining. It's a favorite spot we can't get enough of!
Must Try: We usually go with the Chimichanga's and get them enchilada style (queso melt style with red or green enchilada sauce on top).
The Place at Canyon Ridge in West Tucson
There you have it! Those are our favorite West Tucson neighborhood eateries! So next time you're thinking about where to eat in West Tucson, check out on of these restaurants. These restaurants are within 5 miles of our property, The Place at Canyon Ridge which makes them easier for our residents to get to and enjoy!
The Place at Canyon Ridge is an apartment community in West Tucson with an open pet policy (No breed, size or weight restrictions!), a one of a kind 30-Day Good Life Promise, plus great amenities like a 24-hour fitness center, a clubhouse, swimming pool and more! The property offers 1-2 bedroom and 1-2 bathroom units. Give us a call today to learn more about The Place at Canyon Ridge and schedule a tour today!  (520) 253-6614