While some may think of Tucson as a college town and only associate it with The University of Arizona, Tucson is a wide spread city with a lot to offer. Depending on where you move in Tucson, you will a different community, atmosphere and culture. This blog is going to help you get acquainted with West Tucson.
MCLife Tucson recently welcomed a new property into the family, The Place at 2120. The Place at 2120 is located at 2120 N. Silverbell Rd., Tucson, AZ 85745. With local spots nearby for dining, shopping and exploring, West Tucson and The Place at 2120 is a great place to live.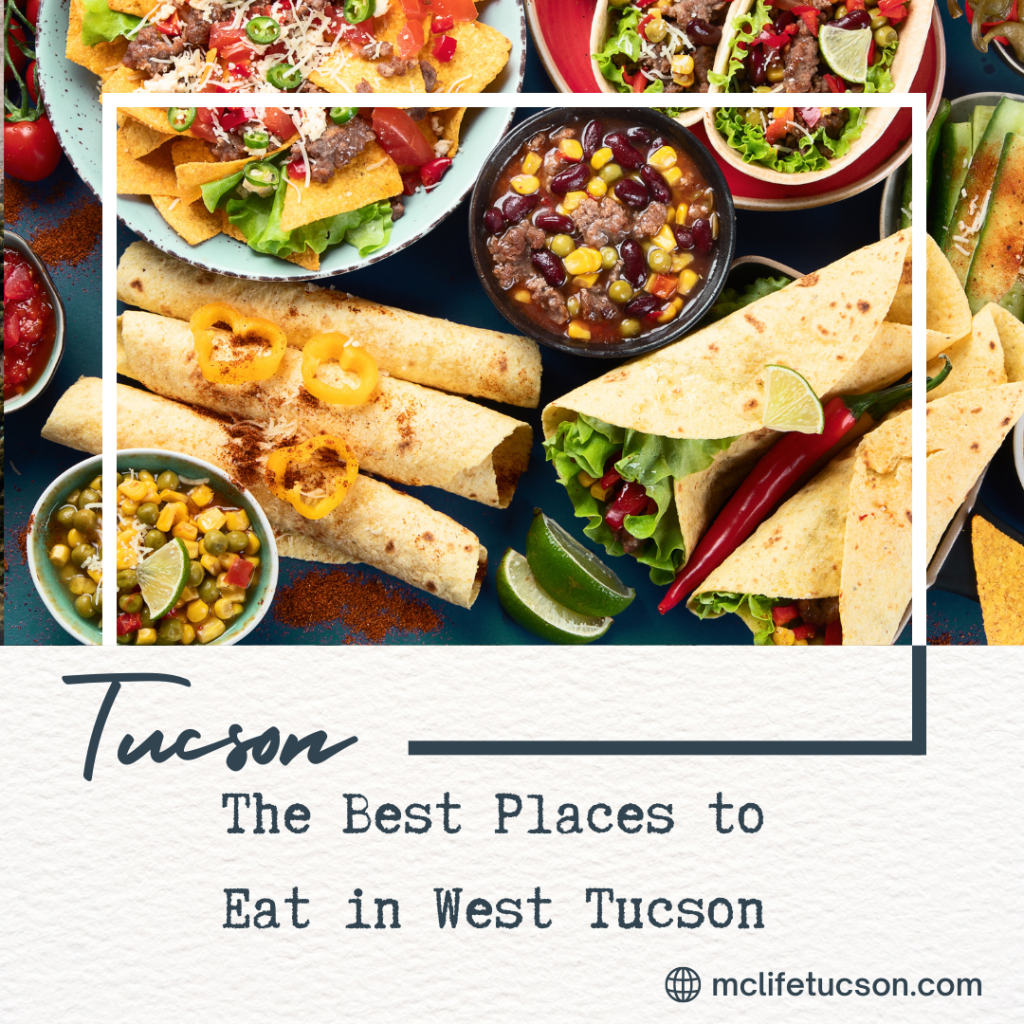 Our Top Restaurant Recommendations
Let's get to know the area and talk about some of our favorite spots in West Tucson. This blog is all about our favorite restaurants. These are some of our favorite places to eat in West Tucson near the Place at 2120.
Where: 2456 N Silver Mosaic Dr, Tucson, AZ 85745
Why: This bright, eclectic breakfast and lunch spot is a favorite spot for locals with delicious Mexican flavors.
Must Try: For breakfast we love the huevos rancheros and the huevos in salsa frita. If we come for lunch or dinner we usually get the enchiladas.
Where: 2530 N 1st Ave, Tucson, AZ 85719
Why: Patio dining at Wild Garlic Grill is one of our favorite evening options. Stop by for a happy hour featuring delicious cocktails and fill up on organic bites.
Must Try: We love the roasted garlic fries for the appetizer. For lunch we usually order the chicken linguine or the vine ripened tomato and fresh mozzarella salad. The San Francisco Pier Stew is awesome!
Where: 2660 N Campbell Ave Tucson, AZ 85719
Why: This hip joint features two menus, one that accompanies the sushi bar and another that features health-conscious Japanese cuisine.
Must Try: The menu is extensive here which can be overwhelming. But don't be afraid to try something new. The bento boxes are great and they have great lunch specials.
Where: 2720 N Oracle Rd, Tucson, AZ 85705
Why: La Parrilla Suiza has some of the best Mexico City-style cuisine and cocktails in Tucson.
Must Try: We love the chicken flautas (three corn tortillas filled with chicken, rolled and fried, served with lettuce, sour cream, beans, rice and guacamole). You can't go wrong with the Chilaquiles Suizos (small pieces of fried corn tortilla with chicken, cheese and sour cream, topped with our enchilada sauce and served with charro beans).