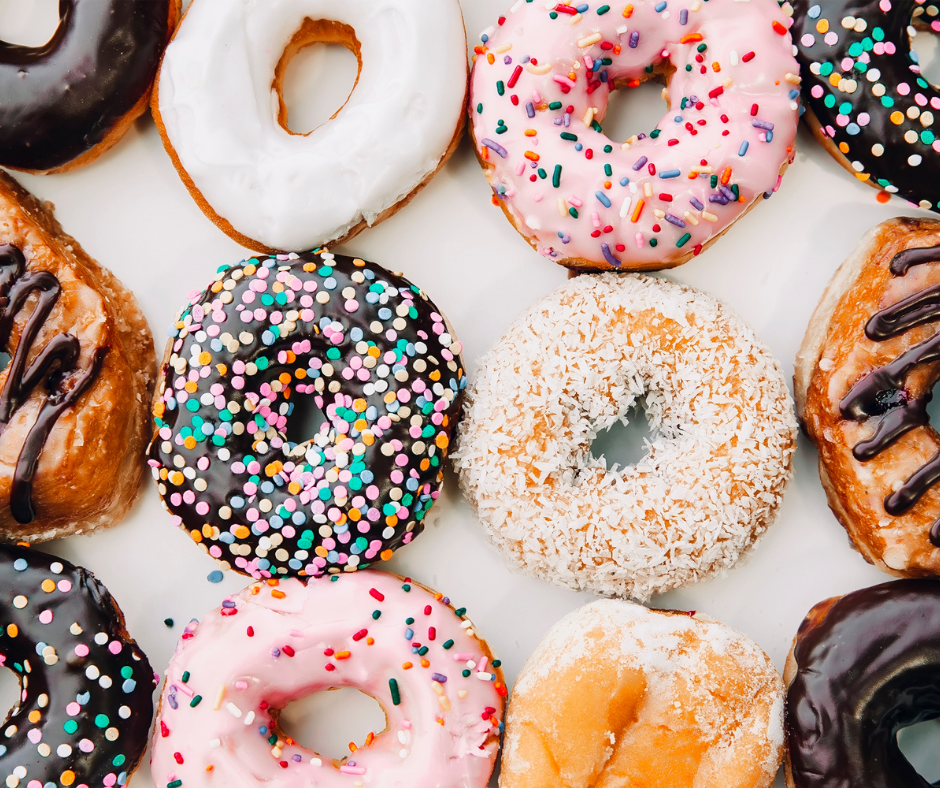 Did you know that National Donut Day is June 4th?! It's time to celebrate with some of the best donuts in Tucson. We're going to show you why Tucsom living is awesome. All of these great spots are serving up tasty donuts and donut themed treats that you won't want to miss out on.
If you are like me and don't need a special occasion to head out for a donut you can check out all of these amazing spots for donuts in Tucson this summer. A worthy endeavor that you can be proud of, put all others to shame with your in depth knowledge of pastry!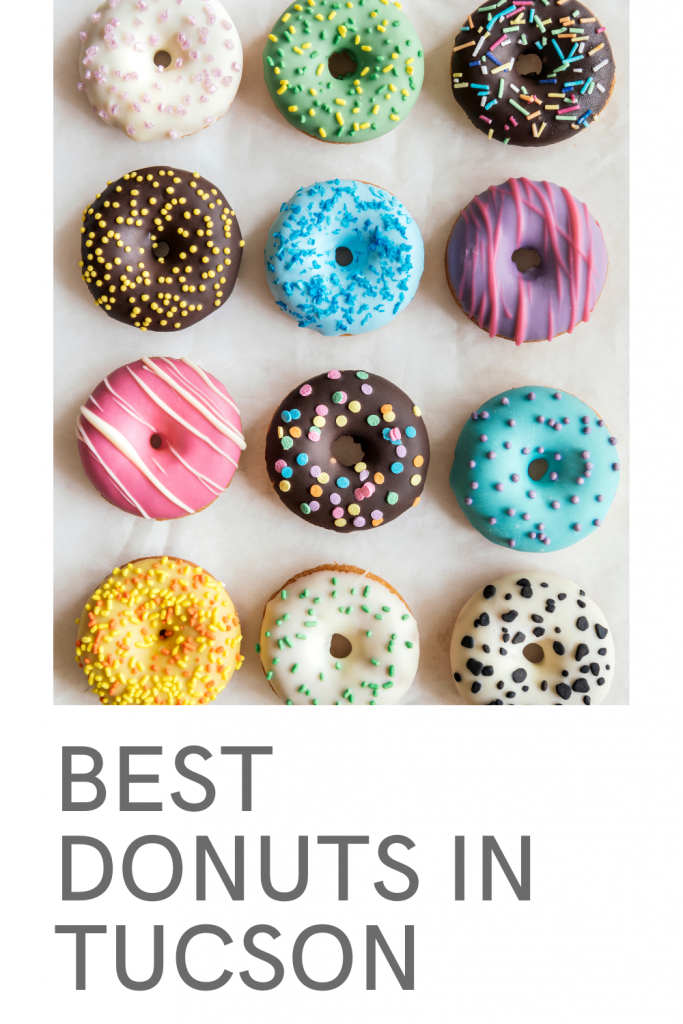 Where to get amazing donuts in Tucson:
With no further ado, let's dive in and check out this list of the best places for donuts in Tucson. There's really no bad time for a donut so even if you can't get out to celebrate National Donut Day on June 4th you can always use these spots for morning fuel on your way to work, a pick me up at lunch time or a treat after dinner!
If you like to get out in the great outdoors I'm sure some of these spots will be along your usual exercise routes as well…nothing says "yay! You did it" at the end of a tough workout quite like a donut.
ALVERNON DONUT SHOP
1450 S. ALVERNON WAY
A Tucson staple for over 15 years. You won't want to miss out on the Maple Bacon Long John!
AMY'S DONUTS
101 E. FORT LOWELL RD.
Head to Amy's for a dirt n' worms donut…you won't want to skip this one…unless you like peanut butter in which case you might want to grab the nutter butter donut instead!
BATCH CAFE & BAR
118 E. CONGRESS ST.
Do you like your donuts with something sweet or savory on the side? How about grilled cheese and whiskey?! Sounds like heaven, right?
DONUT WHEEL
2630 S. KOLB RD. • 4801 S. CAMPBELL AVE. • 4524 W. INA RD. • 675 W. VALENCIA RD.
You don't even have to leave the car to get one of their famous apple fritters. It's worth a little trip to any of the locations to grab one!
KING DONUT
150 W. GRANT RD.
Head to King Donut or "donut king" and get a regular glazed..you'll thank me later! These suckers are so good…maybe grab a couple to go too!
LA ESTRELLA BAKERY
5266 S. 12TH AVE. • 120 SOUTH AVENIDA DEL CONVENTO, STE. 100
This bakery does more than donuts. You can grab a regular glazed, their speciality while you pick up some of their other custom baked goods like hot dog buns for making the perfect Sonoran Hot Dogs, cakes, pies, and more!
LE CAVE'S BAKERY
3950 E. 22ND ST.
Vegan options? Heck yes! Le Cave's Bakery is a great spot to get some tasty baked goods and even PETA has acknowledged that they're an awesome spot for Vegan food choices.
PREP & PASTRY
6450 E. GRANT RD., STE. 160 • 2660 N. CAMPBELL AVE.
This is usually a busy spot. You'll want to prepare to wait but it's worth it. There's so many delicious options you might find yourself waiting a time or two more after your initial visit.
QUEEN DONUTS & BAKERY
1108 W. ST MARYS RD.
Head into Queen Donuts and Bakery for some donut holes or a chocolate cake donut. They're not to be missed on your donut journey through Tucson!
SWEETSCAPE BAKESHOP AT CASINO DEL SOL
5655 W. VALENCIA RD.
You can also get some house made gelato while you are grabbing some tasty, fun, and colorful pastries!