Valentine's Day is next weekend so you know what that means: everything is going to be pink, red and covered in hearts. Instead of going out, why not stay in?
Gather up other couples, or all of your single friends and host a Valentine's Day party in your apartment. MC is all about sharing the good life and we want to help you do that with these easy party tips.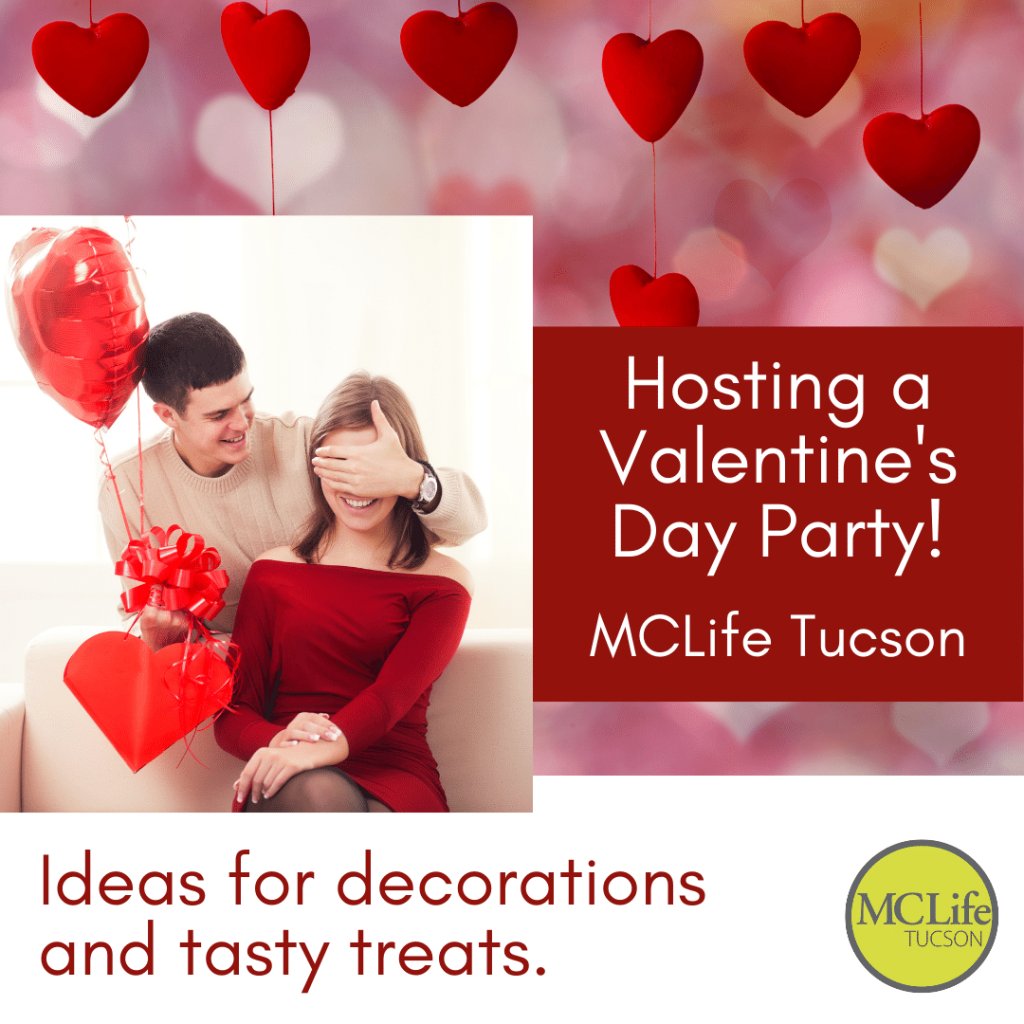 Decorations for hosting a Valentine's Day party
I found a great DIY project to make a fun, colorful wreath that will be perfect for any Valentine's Day get together. Try making this heart shaped tulle wreath with the help of scissors, red (or any other color) tulle and a heart shaped wreath base. You simply tie and knot the tulle around the base to your liking. Simple and pretty!
How about festive garland? StudioDIY has a download for lips with messages like "pucker up" that you can print at home & string up for garland. You can use the printables anyway you like. Try attaching them to wooden dowels and using them as photo booth props.
Tasty treats for hosting a Valentine's Day party
If you're hosting a party, you will need tasty treats! We personally love these raspberry filled shortbread cookies by The Glitter Guide. The raspberry jam and raspberry salt might be advanced for a beginning baker but gather up a few friends to help put everything together.
Try this pomegranate champagne punch from Martha Stewart for 21+ party guests and simple Valentine's Day punch for your younger guests.
Crazy about PB&J? Then how about heart shaped peanut butter and jam cookies? Delish has a straightforward, simple recipe for peanut butter and jam cookies that will be a hit at any Valentines Day Party.
For the chocolate lover, these brownie heart cupcakes by Delish are exactly what you will need! They sound decadent and delicious. You can make these with your friends at the party, or bake them with the kids. Either way, they are bound to delight.
So what are you waiting for? Host a Valentine's Day party for your friends, family and sweetheart. You can do it with a few simple projects and personalize it any way you want!