Here at MCLife, we LOVE pets! That's why our pet policy doesn't have breed, size or weight restrictions. We believe in sharing the good life with you and your four legged friends so we are going to give you tips for the best dog friendly patios, bars, restaurants & spots around Tucson.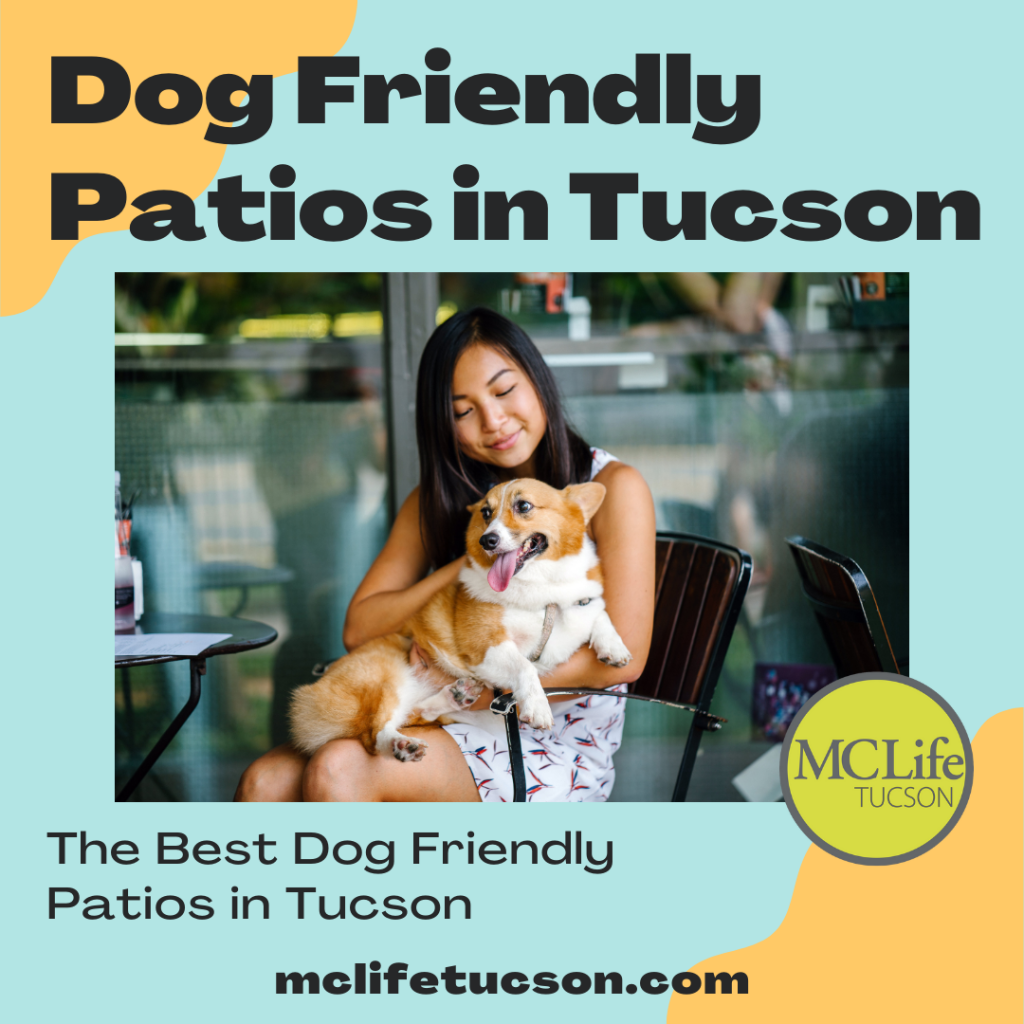 Dog Friendly Patios:
Barrio Brewing Company offers great beer, great drinks and a dog friendly patio on 16th street in Tucson. They have their own special microbrews on tap as well as well-known brands like Bud, O'Doul's and Ace.
Cup Café at Hotel Congress is an award winning spot that serves delicious American fare for breakfast, lunch and dinner seven days a week. For those who love to brunch, they have a killer make your own Bloody Mary Bar that allows for complete drink customization.
Le Buzz Caffe is a favorite spot of ours because it is incredibly bike and pet friendly. They offer great, healthy options in a relaxed setting.
No Anchovies is a popular spot for University of Arizona students because of its proximity to campus, great pizza and outdoor seating. They have specialty pizzas for both the vegetarian and the carnivore. Some of my favorites are the spinach tomato and feta pizza, the hot wing pizza and their southwest chef salad. They've got flavors for all foodies and your dog can sit with you on the patio while you catch up with friends over a slice and a cold drink.
Magpie's Gourmet Pizza & Drinks is amazing and causes me to drool when I think about eating their food. They have three locations throughout Tucson and the location on 4th Ave & 5th St. has a large dog friendly patio. I recommend "The Magpie" and the "Juan Carlos Pesto."
There are a lot of places you can take your dog around Tucson so be sure to look online, ask around and find out where your fellow animal lovers take their own dogs.
Bringfido.com is a great resource to find pet friendly bars, restaurants, hotels and vacation rentals that allow you to bring your pet. This will help you find the best places around town, or on a weekend getaway, that allow you to bring your dog along.